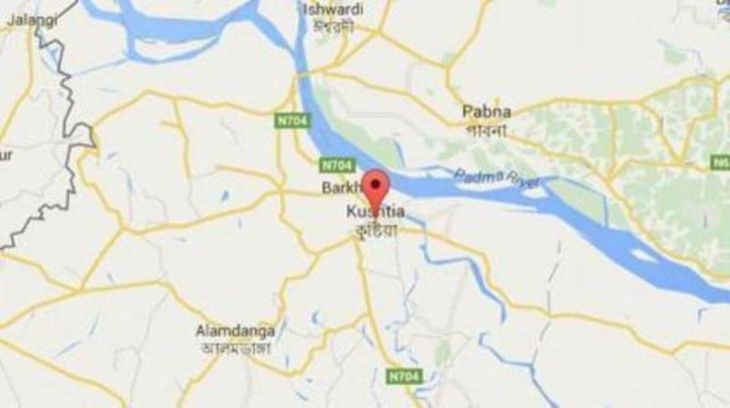 Unidentified machete-wielding assailants attacked a village doctor and a teacher of the Islamic University in Bangladesh's Bottoil - near Kushtia town - on 21 May.
The 55-year-old homeopathic doctor, Mir Sanaur Rahman, was killed on the spot and his companion, identified as Saifuzzaman, 45, suffered serious wounds. The two were headed to Shishirmath - Rahman's native village - to reportedly give free medical treatment to the locals.
The attackers rode a motorcycle, which they used to block the motorcycle ridden by the victims in western district of Kushtia, 245 km from Dhaka, local police chief Mohammad Sahabuddin Chowdhury said, the Daily Star reported.
The police have launched an inquiry into the incident. The law enforcers could not confirm whether militants were behind the incident.
-ANI