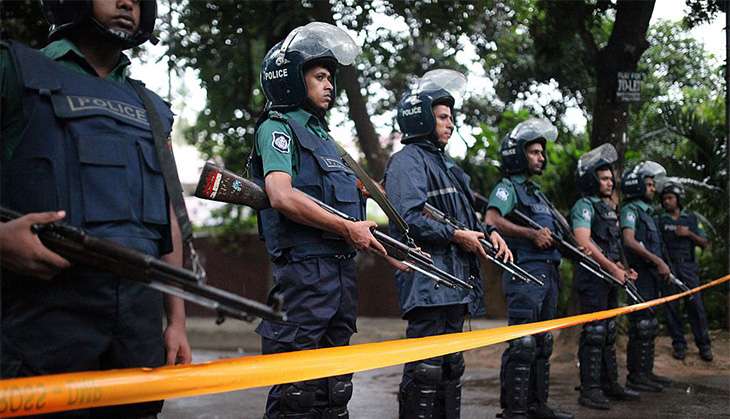 At least six militants and two cops have been killed and 13 hostages rescued after security forces cleared the main restaurant building at the end of the 10-hour long standoff.
Gunmen had attacked the upscale kitchen restaurant in the diplomatic area of Dhaka late on 1 July and had held hostages, including foreigners before police cordoned the building.
The Islamic State of Iraq and Syria has claimed responsibility for the attack, according to Amaq News Agency, the media branch of the ISIS.
According to local media reports, it was around 9:20 pm that gunmen attacked the Holey Artisan Bakery - a restaurant popular with expatriates, diplomats, and wealthy locals.
Attackers hurled bombs from inside the restaurant and were firing intermittently. When the police tried to get inside the building, gunmen triggered a blast to stop them. Several gunshots and explosions were heard near the restaurant.
The Dhaka Police requested news channels to stop live reportage, which the latter readily complied.