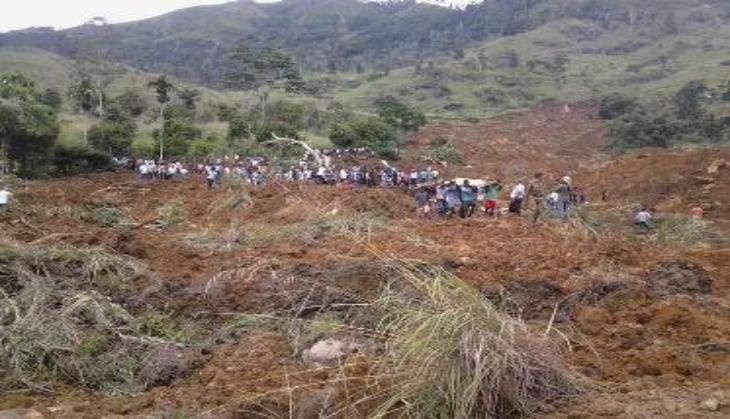 The death toll in the torrential rains and landslides in Sri Lanka rose to 63 on 20 May, the country's Disaster Management Centre said.
The island nation's central Kegalle district has so far reported the highest number of deaths with 34 people killed after two massive landslides on 17 and 18 May, Xinhua news agency reported.
Rescue teams have recovered 16 bodies in Aranayake while 144 are still buried under the debris.
The landslide - which struck late on 17 May - buried three villages and has been recorded as the worst one in Sri Lanka's history.
Teams have also recovered 14 bodies from Bulathkohupitiya and are searching for 15 other people trapped under the debris when another landslide struck on the morning of 18 May - destroying six rows of houses.
The army said that additional troops had been deployed in Aranayake and Bulathkohupitiya.
More than 4,50,000 people have been affected by floods and landslides across the island country.
The DMC on 19 May warned that water levels of the Kelani river were rising. People residing along the river banks were evacuated.
People in the hilly areas have also been warned to self evacuate if they observe any signs of landslides.
In the latest weather update, the Meteorology Department said that a cyclonic storm which had formed in the Bay of Bengal was now moving away from the island but heavy winds and rains would continue in many districts for the next few days.