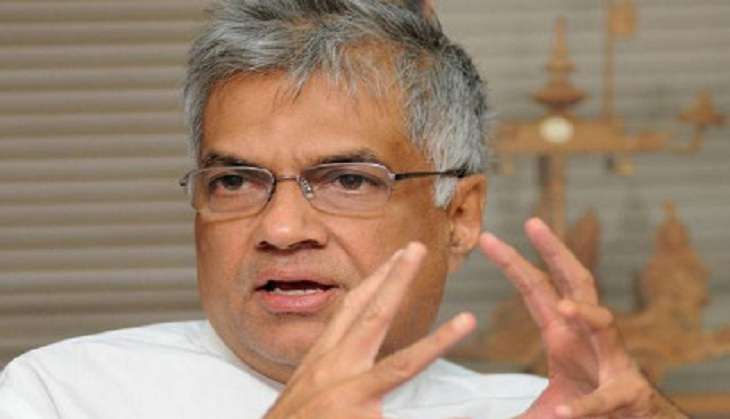 Speaking about the escalating tensions between India and Pakistan, Sri Lankan Prime Minister Ranil Wickremesinghe on 5 October asserted that a war was not an option between India and Pakistan, and that the cross-border terrorism was a core issue on the table for SAARC and the members of eight-nation grouping have to discuss it and its impact before moving forward.
Interacting with media after talks with his Indian counterpart Narendra Modi on key regional and bilateral issues including security situation in the region, Sri Lankan Prime Minister Ranil Wickremesinghe also stressed that even if SAARC falls apart, cross-border terrorism will not end so India has to see how to move forward in dealing with it.
"Cross-border terrorism is on the table. SAARC has to look at it and discuss what has happened (cancellation of the SAARC meet). How we are going to handle it. SAARC has to decide on two issues- cross-border terrorism and areas in which we can work together.
"If we don't do it, there is no future for SAARC," he said while noting that in last few years, nothing has moved in the grouping due to friction between two India and Pakistan.
Asked about his reaction to the possibility of military escalation between India and Pakistan in view of the Uri attack, the Lankan PM said, "I don't think war is an option for anyone" and observed that Modi has taken a lot of steps to diffuse the tension.
On why Sri Lanka was late in its response on holding of SAARC meet in Islamabad and was not categoric in condemning Pakistan-sponsored cross-border terrorism like Bangladesh and Afghanistan, he said Afghanistan and Bangladesh had a problem of their own internal security which was not the case with Sri Lanka, but Colombo did say that the atmosphere was not conducive for the meet.
Emphasising that Sri Lanka has also been impacted by terrorism, Wickremesinghe said it takes a long time and efforts should be made to ensure that cross-border terrorism was stopped.
"Since we have looked at it in overall context, what I discussed with your government is how does SAARC move from here...And ensure that there was no cross-border terrorism in India or any country," he said.
On whether SAARC can be salvaged if a member leaves the grouping, the Lankan PM said if any country leaves it, then it won't be South Asia (association).
"The issues on the table have to be handled otherwise it (SAARC) will become non-functional. It is not an issue of someone leaving or joining. We have to address and find the solution acceptable to all," he said. He also said India thanked Sri Lanka for its position on the SAARC meet.
On Lanka-China ties, he said the relationship with China is an economic one, not military and Chinese were involved in the infrastructure development projects in his country. He also asserted that Sri Lanka had ensured that there were no free-hold land rights.
Noting that India is unique and can make South Asia a better place, he said it was up to India whether it wants to do this or walk away.
He further added that India was going through a crucial time and Sri Lanka will be there to work with it.
Asked if the emotive issue of fishermen was discussed during his meeting with Modi, he said the matter was deliberated upon and it was reiterated that there will be talks between ministers of foreign affairs and fishermen associations of the two countries.
--PTI