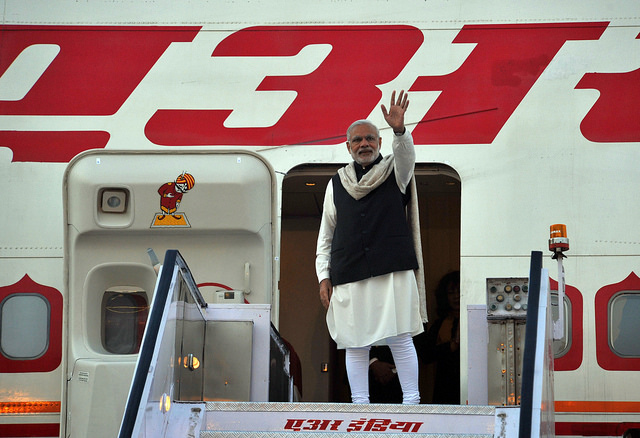 Pitching for concerted global efforts to choke terror funding through "targeted economic sanctions", Prime Minister Narendra Modi today said the Paris attacks were a grim reminder that terrorists show remarkable flexibility and adaptability in arranging finances.
Underlining that terror fundings are being derived from a variety of criminal activities ranging from vehicle thefts to state sponsored activities in failed states, Modi called for disrupting fund flow to hit at the abilities of terror groups to carry out attacks.
"The dastardly acts committed in Paris a few days ago are a grim reminder that terrorists have shown remarkable flexibility and adaptability in meeting their funding requirements.
"Disrupting fund flow constrains the capabilities of terrorists and reduces their ability to execute attacks," he said addressing the sixth Global Focal Point Conference on Asset Recovery and 21st conference of CBI and state anti- corruption and vigilance bureaux attended by 34 countries.
Last week, Modi had raised the issue during the G-20 summit in Turkey which took place immediately after the Paris terror attack which claimed over 134 lives.
He said globalisation of organised crime poses a major threat to economies throughout the world and it is a well known fact that "dirty money drives out good money".
"Organised crime can hamper investment and economic growth. It can also infiltrate or control a large section of economy. Illicit funding promotes organised criminal activities like drug trafficking, arms trafficking, human trafficking and terrorism," he warned.
Calling for a concerted efforts to clamp down on proceeds of crime, the Prime Minister said economic liberalism and globalisation have drastically increased the ability to park profits of crime anywhere in the world within seconds concealing its trail whereas investigation agencies are limited by national boundaries.
-PTI