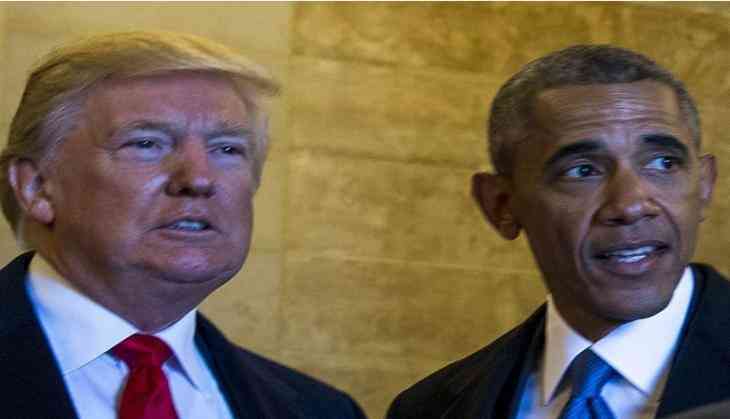 Donald Trump and Barack Obama
Former US President Barack Obama has claimed that the Chinese are eavesdropping into the President Donald Trumps' iPhone which he keeps in the golf cart.
The former President criticized President Trump's tenure in office and alleged him for "making stuff up." This speech was amongst the most direct and fiery attack by Barack Obama on the current President Trump and his policies.
He said the "character of our country is on the ballot' in the first midterm election since Trump took the oath of the office" and that "Congress isn't even in session before the election! He just makes it up!"
While mentioning about the hacks which have occurred in the past, the President again criticized Donald Trump for being a careless leader.
He said, "In the last election, it was Hillary's emails. "This is terrible, this is a national security crisis. They didn't care about emails and you know how you know? Because if they did, they'd be up in arms right now that the Chinese are listening to the president's iPhone that he leaves in his golf cart."
Obama is campaigning for the Democrats in the upcoming mid-term election, he further spoke about the slow-moving migrants caravan from the Central American bound for the United States.
"Now the latest, they're trying to convince everybody to be afraid of a bunch of impoverished, malnourished refugees a thousand miles away," Obama said in the campaign.
Also read: Former Sri Lanka President Mahinda Rajapaksa sworn in as new Prime Minister; President Maithripala sacks