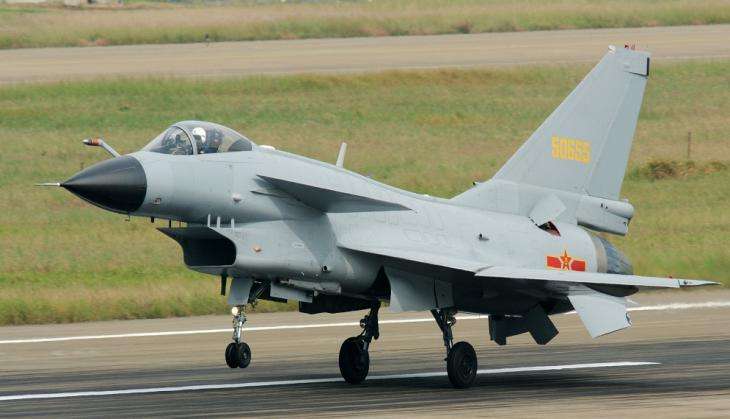 Yu Xu, China's first woman pilot to fly a J-10 fighter jet, died in a flying accident on 12 November.
The incident occurred in Hebei province yesterday, the day after China's air force day. Yu's plane plunged to the ground after an unspecified accident, and she was unable to eject in time. Reports said Yu was flying with a male pilot, who was able to eject but was injured.The 30-year-old, who was born in Chengdu, was a member of the 1 August aerobatics team of the People's Liberation Army Air Force. She was one of few female pilots who could fly domestically-made fighter jets, Hong Kong-based South China Morning Post reported, citing a report by Sichuan Communist Youth League.
Yu applied to become a pilot in the air force in 2005 and four years later, became one of China's first 16 female pilots of fighter jets, according to state-run Xinhua news agency.
Yu was part of the PLA August 1 aerobatics team that took part in Airshow China in Zhuhai, Guangdong province, earlier this month.
The aerobatics team was founded in 1962 and named after the founding date of the PLA. It is based at Yangcun Air Force Base near the city of Tianjin, home to the 24th fighter division.
Besides the 1 August team, China has two other aerobatic demonstration teams, Sky Wing and Red Falcon, which were both founded in 2011.
This year is the 67th anniversary of the air force, which was set up on 11 November 1949.
--PTI