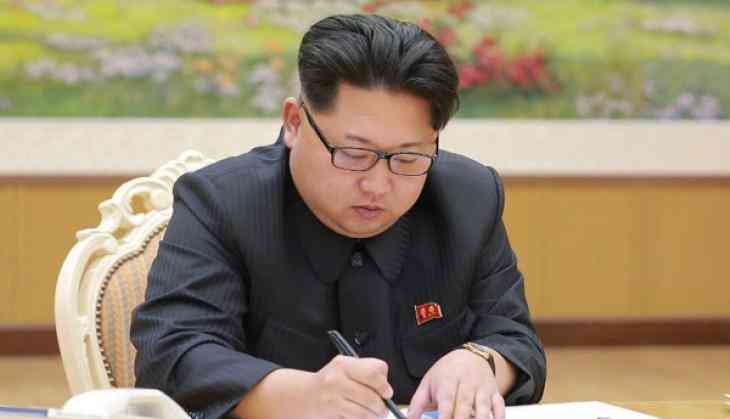 China on 23 September announced that it will implement UN sanctions on North Korea, by cutting off oil exports to Pyongyang over its nuclear and missile developments.
North Korea's major diplomatic ally and trading partner announced curtailing the exports of refined petroleum to two million barrels per year.
The Commerce Ministry in Beijing said that starting on October 1, China would limit supplies of refined petroleum products, local media reports.
The implementation of sanctions on Kim Jong Un regime is based on the UN Security Council's (UNSC) unanimous approval to the new sanctions on North Korea to ban all oil imports and freeze international assets of the government and its defiant leader, in response to Pyongyang's sixth and strongest nuclear test explosion on September 3.
It also bans all textile exports and prohibits any country from authorising new work permits for North Korean workers - two key sources of hard currency for the northeast Asian nation.
Russia has condemned North Korea's latest missile test over mainland Japan, but said it is in favour of political and diplomatic settlement 'on the basis of the Russian-Chinese road map'.
"Moscow is in favour political and diplomatic settlement and the launch of the negotiating process on the basis of the Russian-Chinese roadmap. Settling the Korean Peninsula problem exclusively by peaceful means is in the interests of the entire world community. We are inviting all interested countries to pool efforts and to do their best to reach our common goal as soon as possibl,"Russian Foreign Ministry spokeswoman Maria Zakharova said.
On 15 September, North Korea launched a medium-range ballistic missile over Japanese territory - several days after the adoption of UN Security Council Resolution 2375.
Terming North Korea's latest violation of the relevant UN Security Council resolutions as a source of deep regret,the spokeswoman said, "We are convinced that now it is more important than ever before for all parties involved to stop escalating tensions that are accompanying every new round of reactions and counter reactions."
-ANI