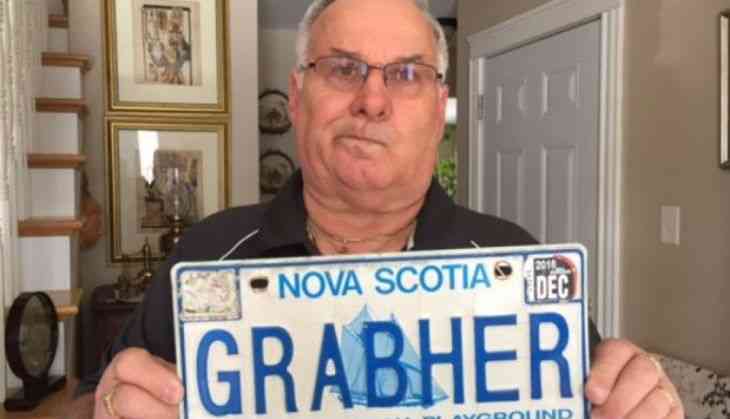 A Canadian man, whose surname is Grabher, has found himself stuck in a strange situation as he is not being allowed to put his last name on his personalised car number plate.
According to the Nova Scotia's transport department, the number plate could be interpreted in a way which suggests violence against women.
Interestingly, Lorne Grabher had been using the plate for decades and was rejected recently at the time of renewal.
"I was taken aback. How can you say my name is a slogan when it is not? I've never once had anybody come up to me and say they were offended," CBC News quoted Mr Grabher as saying.
"They would look at it and say, 'Am I reading this right?' And I would go, 'Yes.' And they would go, 'Is this your last name?' And I would go, 'Yes.' And they would always just give a little chuckle," he added.
The report added that Grabher believes the controversy has found its root because of US President Donald Trump's grab them by P**** remark. The video that shows Trump using this phrase had surfaced during the American election.