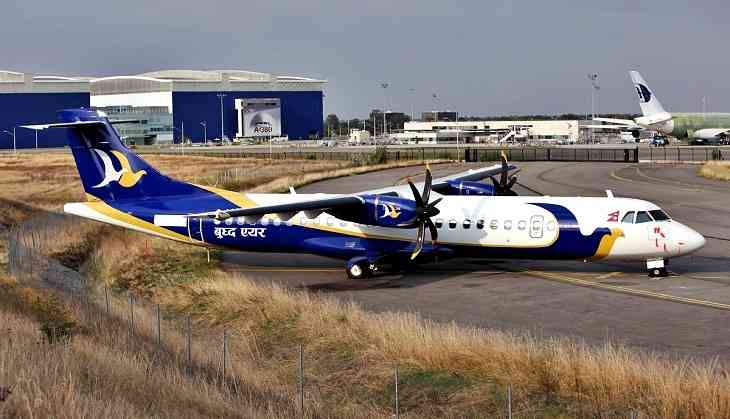 Nepal's private domestic carrier Buddha Air has filed its application seeking permission to fly from Nepalgunj">Nepalgunj in Nepal to New Delhi.
As per a release made late on Friday by Buddha Air, the domestic carrier submitted the letter to Nepal's Minister for Tourism, Culture and Civil Aviation, Rabindra Adhikari expressing interest to fly between Nepal and India.
The Buddha Air has demanded for three daily flights to New Delhi's Indira Gandhi International Airport proposing to fly its ATR-72 aircraft with regular flight timings of 6:30 am, 1:00 pm and 5:10 pm respectively.
"As soon as we get the permission from Nepal's ministry we will start over the procedure with the Indian airport authorities," the air service provider stated in the release.
The Nepal Government has promised to facilitate the expansion of the Buddha Air by setting up custom offices, building infrastructure and announcing Nepalgunj">Nepalgunj Airport as a regional international airport within six months.
The Civil Aviation Authority of Nepal and the Indian Aviation Authority recently have agreed formally to provide L-326 as a two-way air route between the two countries.
With the agreement signed, the Turboprop ATR-72 aircraft will be able to cover the distance between New Delhi and Nepalgunj">Nepalgunj within one hour and 10 minutes only.
With the start of direct flight services between the two destinations, the tourism sector of Province No. 5, 6 and 7 is expected to boost up.
(ANI)