Namit Hans
| Updated on: 13 February 2017, 3:45 IST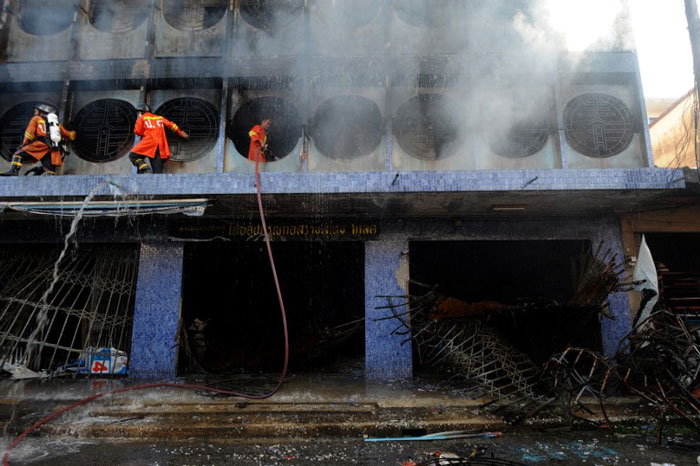 A bomb blast on 17 August, in the commercial hub of Bangkok has claimed lives of 12 people so far. The blast occurred in front of a popular Hindu shrine during the evening rush hour.
This is one of the biggest such incident which has claimed so many lives. Bangkok is considered as a safe city because it has not experienced large number of causalities even when there have been several similar attempts in the past.
2006
On the New Year's Eve, a series of four explosions stuck the city of Bangkok which was followed by several other explosions in the course of next 90 minutes.
Including two blasts which occurred after midnight, a total of eight explosions were recorded which killed 3 people and injured 38.
The next day, another bomb exploded in a mosque in Chiang Mai which is the largest city of northern Thailand.
2012
On 14 February, five people suffered injuries after a series of blasts took place in the city.
According to Thailand as well as Israel authorities, the blasts were planned by Iranian government to assassinate Israeli diplomats.
The incident had happened just one day after militants tried to attack Israeli diplomats in Tbilsi, Georgia and Delhi, India.
February 2015
Two people were hurt after two minor explosions took place in a luxury shopping mall of the city.
Thailand was facing troubles because it was under a coup since May 2014 and the supporters of the toppled government of former Prime Minister Yingluck Shinawatra were protesting violently.
Some fractions of the Shinawatra supporters also claimed that they were planning to target 100 different locations of the city but no such incident took place.
Tourism contributes more than 10% to Thailand's economy and Bangkok is one of the most visited places of the country. Therefore, the latest attack near Erawan shrine, which is also a popular tourist attraction, might affect the industry in a negative manner.