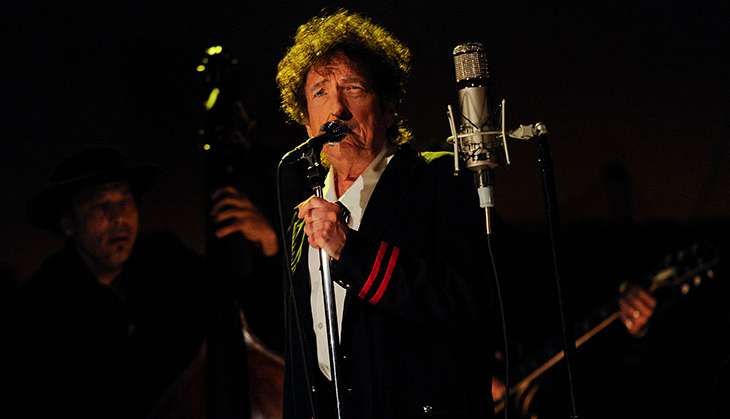 Bob Dylan - age 75, born on May 24, 1941 in Duluth, Minnesota, USA - is the first musician ever to win the #NobelPrize in Literature.

— Sahil Bhalla (@IMSahilBhalla) October 13, 2016
Literature was the last of this year's Nobel prizes to be awarded. The prize is named after dynamite inventor Alfred Nobel and has been awarded since 1901 for achievements in science, literature and peace in accordance with his will.
Also Read: Nobel Peace Prize 2016 goes to Colombian President Juan Manuel Santos
Dylan born on 24 May 1941 in Duluth, Minnesota, USA, has been influential in popular music and culture for more than five decades.
Also Read: European trio win chemistry Nobel for development of nano-machines
Dylan has sold more than 100 million records till date, making him one of the best-selling artistes of all time.
Also Read: British trio share physics Nobel for work on exotic states of matter
Besides 11 Grammy Awards, Dylan has won a Golden Globe Award and an Academy Award as well.
In May 2012, Dylan received the Presidential Medal of Freedom from President Barack Obama.
Also Read: Ohsumi won the Nobel for his work on autophagy. Here's what it means
Dylan was inducted into the Rock and Roll Hall of Fame in 1987. He was also inducted into Minnesota Music Hall of Fame, Nashville Songwriters Hall of Fame, and Songwriters Hall of Fame.
Also Read: Nobel Prize 2016 for medicine goes to Yoshinori Ohsumi