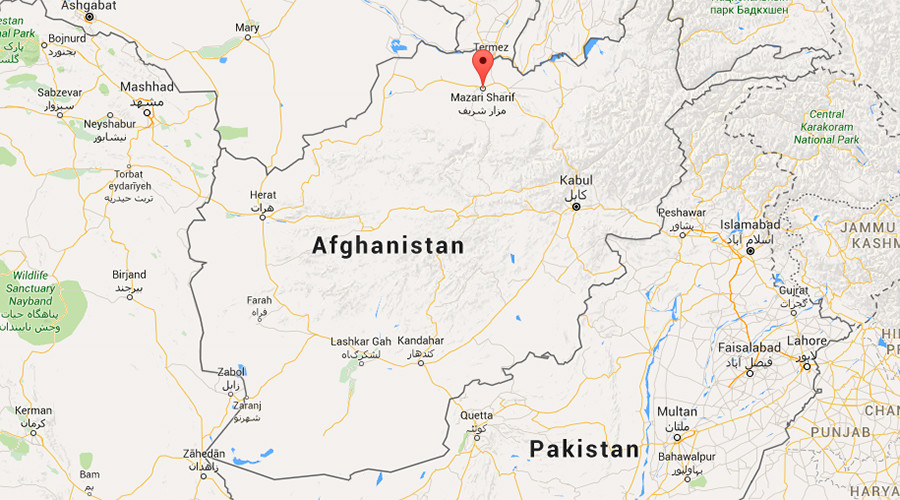 Explosions and gunfire rang out late on Sunday as militants tried to storm the Indian diplomatic mission in the Afghan city of Mazar-i-Sharif, officials said.
"We are being attacked. Fighting is going on," an Indian consulate official told AFP by telephone from inside the compound. The official, who was hunkered down in a secure area within the complex, said all consulate officials were safe and accounted for.
Two explosions in succession in Mazar. Sirens and some gunshots. Don't know where

- Richard Danziger (@RDanzigerIOM) January 3, 2016
Police confirmed blast in gun fires in PD4 near to #Indian consulate in #Afghanistan's Mazar-i-Sharif city.

- Pajhwok Afghan News (@pajhwok) January 3, 2016
No group immediately claimed responsibility for the attack, which comes just days after Prime Minister Narendra Modi's visit to Kabul and his diplomatic outreach to Pakistan.
A local police spokesman said security officials had cordoned off the area where sporadic gunshots were ringing out after a series of explosions.
Vikas Swarup, a spokesman for India's ministry of external affairs, told AFP that no Indian casualties had been reported so far.
The consulate assault is the latest in a series of attacks on Indian targets in Afghanistan. Nine civilians, including seven children, were killed in August 2013 when suicide bombers targeted the Indian consulate in the main eastern Afghan city of Jalalabad, detonating an explosives-packed car.
-AFP Via PTI