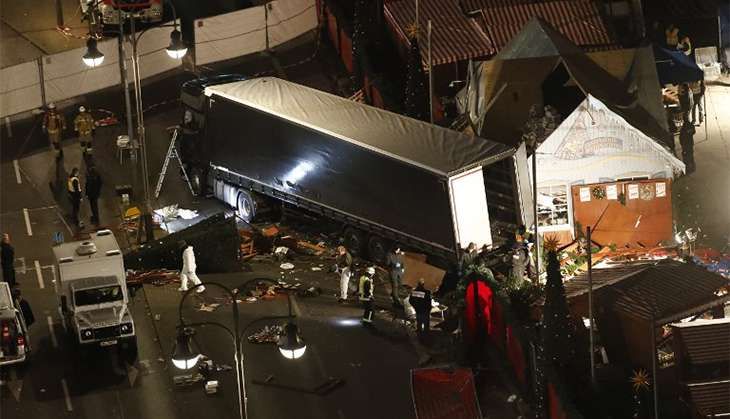 The German Police has offered a reward of up to 1,00,000 euros for information on the whereabouts of a 24-year-old Tunisia native who is reportedly connected to the Christmas market attack in Berlin.
Anis Amri is being sought in Monday's truck attack, which left 12 people dead and 48 injured at Breitscheidplatz, reports CNN.
According to German authorities, Amri may be "violent and armed" and had been in contact with radical Islamist groups.
"If you see this person that we are seeking, inform the police. Please do not put yourself in danger because this person could be violent and armed!" said a wanted notice issued on Wednesday by the German federal prosecutor's office.
Before Amri was publicly named, Ralf Jaeger, Interior Minister of North Rhine-Westphalia, has said the suspect was known to German security services as someone in contact with radical Islamist groups and had been assessed as posing a risk.
Also read: Berlin 'terrorist attack': At least 9 dead, 50 wounded as truck rams crowd at Christmas market
Berlin attack: security intelligence has limits in preventing truck-borne terror
Berlin terrorist attack: Authorities hunt for attacker after IS claims responsibility
A German security official said the suspect had been arrested in August with forged documents in the southern German town of Friedrichshafen, on his way to Italy, but a judge released him.
The suspect also came into the radar of German police as he was looking for a gun, the official said.
His asylum request was refused this year and deportation was attempted.
--
ANI