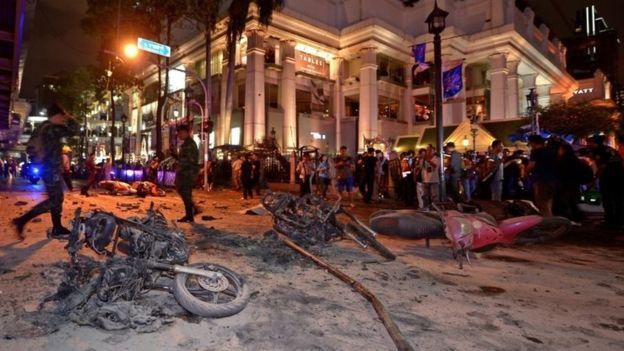 According to news reports, two men have been charged by a military court in Thailand in connection with the bombing of Bangkok's Erawan shrine in August this year.
Authorities have stated that Bilal Mohammed, alias Adem Karadag, and Yusuf Mieraili have confessed to their roles in the blast - which claimed the lives of 20 people.
A lawyer for one of the men told Reuters news agency that the charges included premeditated murder, illegal possession of weapons, and murder.
"The court has accepted the 10 charges that prosecutors formally brought against the two men," said lawyer Schoochart Kanpai.
According to documents sent by prosecutors to the court, both men are Chinese nationals from the Muslim Uighur minority.