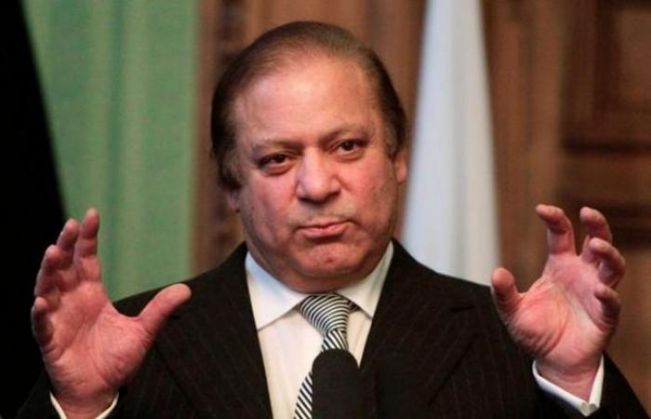 Balochistan can be freed if US stops supporting Pakistan, feels Baloch activist Ahmer Musti Khan who earlier heckled Pakistan Prime Minister Nawaz Sharif speech.
He also claims that India should play a greater role in the matter.
The activist also expects Modi administration to have a solid policy of support for Balochistan.
"As a rising power in the world India must openly support a free Balochistan not in the interests of the Baloch people but in the interests of 1.4 billion Indians." He added
"I must assure you our Baloch people are so confident of victory that they believe that once US stops supporting Pakistan, we can force them out of Balochistan," Musti Khan said in an exclusive interview with ANI.
Sharif on Friday was heckled by Musti Khan while delivering his speech at the US Institute of Peace (USIP), a prominent independent think-tank.
Musti Khan demanded freedom of Balochistan provinces where Pakistani army has been engaged in torture and killings of Baloch people demanding freedom. The activist also called Sharif a 'friend of Al Qaeda founder Osama Bin Laden.'
Musti Khan who earlier justified his agitation saying that he did it to expose Pakistan terror in Afghanistan and war crimes in Balochistan, hopes that his heckling of Sharif speech would make a difference in the days ahead.
To end the disruption, he was then removed from the hall by the private security of the USIP. The official Secret Service did interrogate him, but was not detained.
"I told them that Pakistan receives US dollars but is an avowed enemy of the US. That was it. As much as I know, the US is sympathetic to the Baloch cause. Maybe because it understands Pakistan wants to work with China in Balochistan, which hurts vital interests of the US. Unfortunately some arms manufacturers in US have lot of clout at the Capitol Hill. That is the main problem.
When asked about the black out of the incident by the Pakistan media, the activist said that it clearly shows the control of the media by the intelligence services of that country.
'Pakistan media thinks if it does not report a reality the truth will die. Pakistan media is hands in gloves with the intelligence services of that country. As a journalist myself, I know quite well media houses cannot challenge the military narrative on Balochistan," he said
-ANI