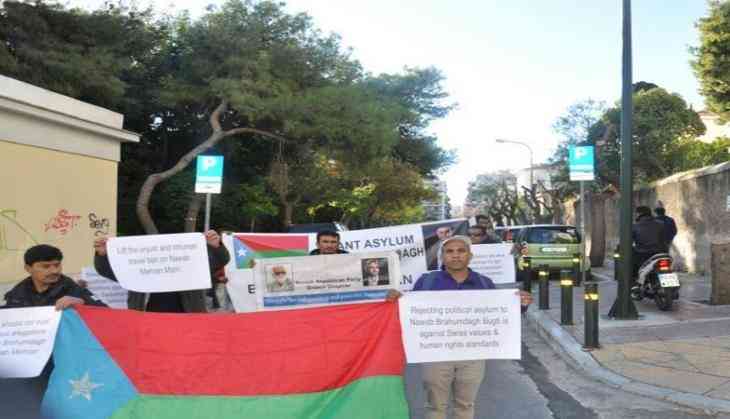 Baloch Republican Party's (BRP) Greece Chapter held a protest demonstration outside the Switzerland Embassy in Athens, the country's capital, over the Swiss Government's decision of turning down the asylum application of Baloch national leader Nawab Brahumdagh Bugti, the party said in a statement.
A large number of party activists and workers from the Afghan Community had also joined the protest.
"There is a systematic genocide going on of the Baloch people; military operations, abductions and extra judicial murders have become a practice of a daily basis," the president of the chapter, Aslam Kiyyazi, said in the statement.
Instead of raising the Baloch voice, speaking against these heinous crimes and brutal policies of Pakistan, the Swiss Government takes the Pakistan side and suppresses the Baloch voiceinternationally, Kiyyazi said.
He further urged the Swiss Government and the officials in the Embassy in Greece to not overstep their code of neutrality, review their decision on Brahumdagh Bugti, grant him an asylum and neglect the baseless allegations of the Pakistani terrorist state.
Last month, the Switzerland Government had rejected Bugti's political asylum after a long wait of seven years.
Baloch and other human rights activists on social media have constantly been urging the Swiss government to review its decision.
Earlier, on Tuesday also, the BRP and the Baloch National Movement (BNM) held a protest outside the Switzerland Embassy in Berlin.
-ANI