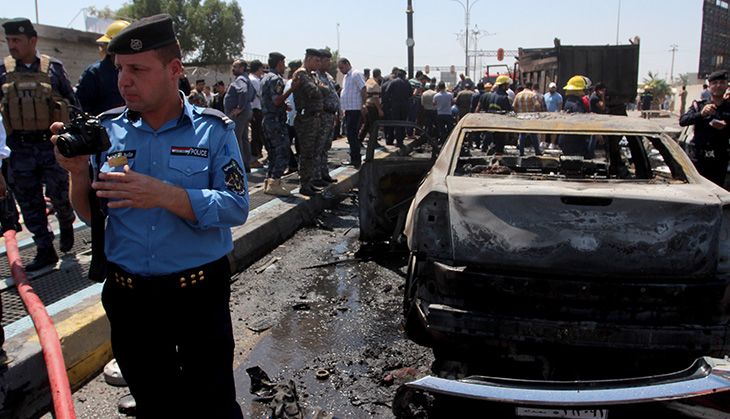 Islamic State has claimed responsibility for the suicide car bombing that killed at least 14 and injured 45, in an outdoor market in a Shiite-dominated Baghdad neighborhood, on Tuesday.
The deadly attack took place far from the front lines in the country's north and west where Iraqi forces are battling the Islamic State group.
According to the Chicago Tribune, no one immediately claimed responsibility for the attack, though it bore the hallmark of the extremist IS group, which has been behind the recent deadly attacks in the area.
IS controls significant areas in northern and western Iraq, including the country's second-largest city of Mosul.
An Iraqi police officer said on the condition of anonymity that the initial investigation indicates that Tuesday's explosion in the northeastern Shaab neighborhood came from an explosives-laden car that was parked near the market.
Commercial and public places in Shiite-dominated areas are among the most frequent targets for Sunni militants seeking to undermine the Iraqi government's efforts to maintain security in the Capital, reported the Chicago Tribune.