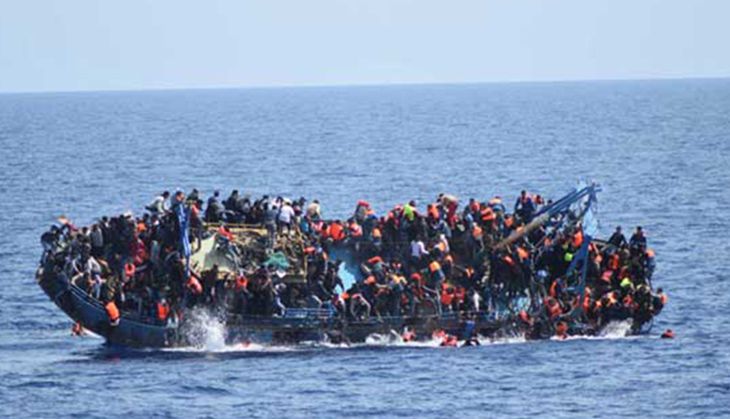 At least 32 European-bound migrants were found dead in Libya, an Agence France-Presse photographer on board one of the rescue boats said.
According to the report, at least 29 people had died in a stampede on board an overcrowded rubber dinghy and that three had died on a bigger wooden vessel that was carrying between 700 and 1,000 people.
The photographer was travelling on the Astral, a ship chartered by Spanish NGO ProActiva Open Arms, which helps with migrant rescues at sea.
The latest people to be rescued will add to a total of some 132,000 migrants who have landed at Italy's southern ports so far this year.