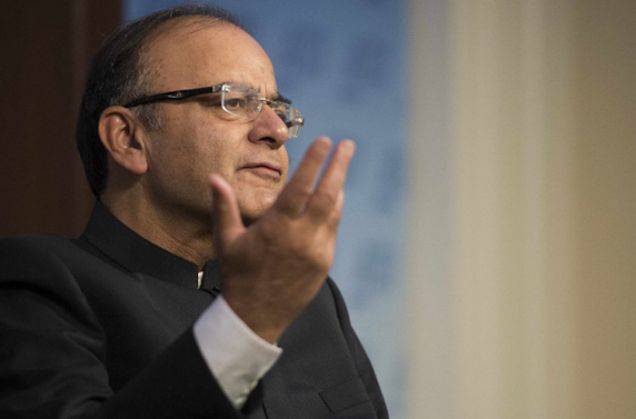 Finance Minister Arun Jaitley on 30 March launched the Make in India conference in Sydney and asked Australian businesses to be the part of India's growth story.
The conference was inaugurated in the presence of Australia's Special Envoy for trade Andrew Robb, Indian High Commissioner Navdeep Suri, CII Director-General Chandrajit Banerjee, CII President Sumit Mazumder and NEW Parliament Secretary for Major Events and Tourism Jonathan O'Dea.
Jaitley, who is in Sydney for two days, said:
"India could manage to become a very low cost service provider but failed to transform into a low cost manufacturing".
Jaitley pinpointed that with people in the agriculture sector moving out, there was a need to achieve the target of manufacturing sector to occupy 25 per cent of India's GDP. The finance minister said that now is the time that now is the time when Make in India campaign can translate into actual activities.
He said despite global economic downturn, India had shown a great resilience.
"For two consecutive years, we are the fastest growing economy in the world. When we measure ourselves by our own standards, we believe that 7.5 per cent does not reflect our true potential".
India has to invest in its infrastructure in a bid to prepare a base for an economy of this huge size, he said. "Manufacturing must occupy a space," Jaitley said, adding that global investors must look at India.
Earlier on Wednesday, Jaitley called on Australian Foreign Minister Julie Bishop - who later described the meeting, that comprised several bilateral issues between the two sides, as "productive" and "positive".
-- PTI