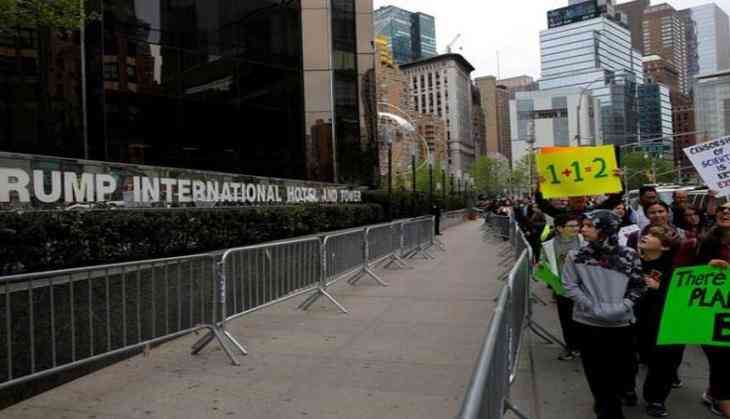 The Trump International Hotel in Washington became the canvas of artist and filmmaker Robin Bell as he projected the words "Pay Trump bribes here" on Monday.
Bell hoped to call attention to allegations that suggest that the United States President Donald Trump is allowing foreign leaders to access by staying at a Trump property, reports CNN.
Bell clearly portrayed his criticism as he projected Turkish and Russian flags beside text of the emoluments clause, which prohibits US officials from accepting foreign gifts, onto the hotel.
This is the fifth time Bell has projected his criticism on the Trump Hotel.
The hotel landed in controversy following Trump's appointment as the President since his organization rents the land from General Services Administration (GSA) which is overlooked by the President.
Ethic experts have raised concerns about the hotel as Trump can accept payments from foreign government officials through his hotel. Citizens for Responsibility and Ethics in Washington (CREW) filed a lawsuit against Trump in January claiming violation of rules. The federal government ruled out the violation later in March.
-ANI