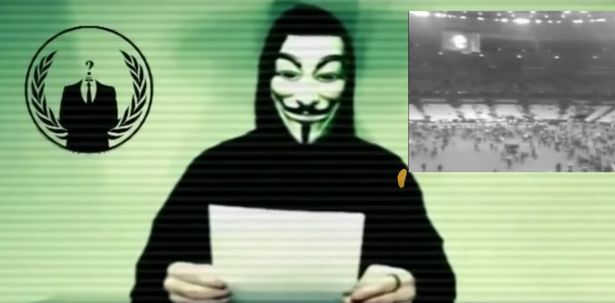 Hacktivist collective Anonymous has threatened to take down 2016 presidential hopeful Donald Trump once again. This time, the group has declared an out-and-out war on the GOP frontrunner for his hate campaigns against minorities.
Anonymous plans to dismantle the candidate's online presence and to dig up dirt on the business tycoon in an attempt to destroy his brand image.
In a video posted on YouTube on 4 March, the collective has announced that the attack will follow a well-defined timeline. Anonymous is currently recruiting supporters to join their campaign. The collective has scheduled 1 April as the day they will take down for Donald Trump's Chicago.com.
The video contains a montage of Trump, with a masked member of the group saying:
"Dear Donald Trump, we have been watching you for a long time and what we see is deeply disturbing".
"Your inconsistent and hateful campaign has not only shocked the United States of America, you have shocked the entire planet with your appalling actions and ideas."
Watch the video here: