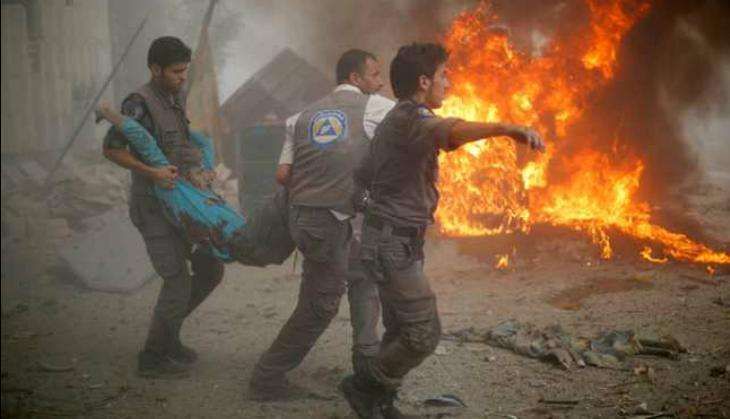 Pro-Assad fighters fired shots at the convoy of ambulances attempting to evacuate civilians from the fallen rebel areas of east Aleppo. One person has reported died in the skirmish, while several have been injured. The exact details still remain unclear.
After a ceasefire agreement was decided upon, those remaining in Aleppo - approximately 5,000 former rebels and their families - have now begun to evacuate the ravaged city.
Due to the resumed firing earlier in the day, evacuation had already been delayed. Says Reuters: "By taking control of Aleppo, Assad has proved the power of his military coalition, aided by Russia's air force and an array of Shi'ite militias from across the region."
Also read: Aleppo live-tweeted as it was razed to the ground. And the world just watched
After about five years of brutal war, the rebels of east Aleppo were either killed or driven out by the combined forces of the Syrian government and Russian troops and the city was captured by Assad's men.
An unnamed rescue service spokesperson told Reuters: "(Pro-government fighters) fired at us and at ambulance vehicles and those people opening up the road."
Russia is currently overseeing the evacuation process, using drones to monitor the procedure and will be leading the rebels out of the city. About 20 buses and 10 ambulances are being used to vacate the city.