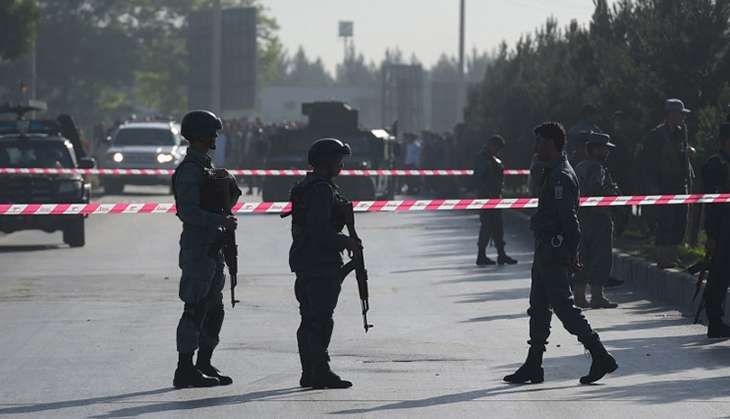 A bomb blast today rocked Afghanistan's capital city Kabul, according to the police and witnesses. Media reports say that the explosion struck a busy road during rush hour traffic.
The blast, suspected of being set off by a suicide bomber, occurred at around 5 pm.
Reportedly, four people were injured in the blast, while security officials are assessing the damage.
Meanwhile, US Secretary of State John Kerry today urged the Taliban to follow the recent example of an Afghan warlord and strike its own peace deal with the Kabul government.
Speaking in Brussels at an international donors conference for Afghanistan, Kerry said that "there is a path toward an honorable end to the conflict that the Taliban have waged- it is a conflict that cannot be won on the battlefield".