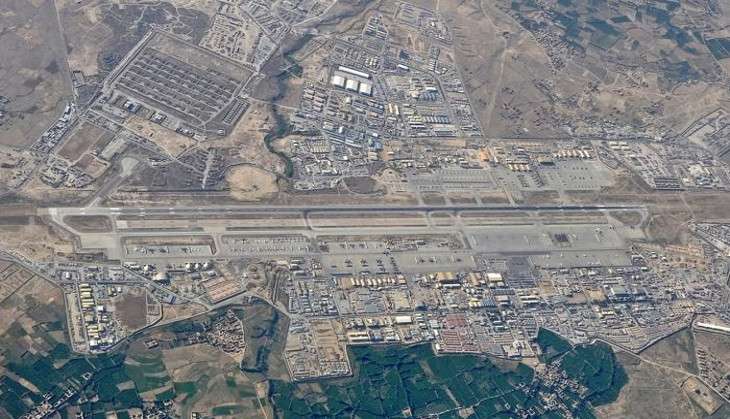 Afghanistan: 4 dead, 13 injured in huge explosion in largest US base (Photo: Wikipedia)
At least four were reportedly killed and thirteen were injured in a huge explosion in Bagram base, which is the largest US base in Afghanistan, on 12 November.
"We can confirm that there was an explosion at Bagram Airfield this morning just after 5:30 am (0100 GMT). There have been casualties," AFP quoted the military coalition as saying, adding that the protection and medical teams were taking the stock of the situation.
According to eyewitnesses a rocket struck the Bagram base, which is the largest US base in the country. No terror outfit have claimed responsibility for the attack as yet.
Bagram district governor Abdul Shokor Qoudosi, confirmed the incident and said that it took place when Afghan workers were getting ready to start work at the base.
Resolute Support also confirmed the incident in a statement.