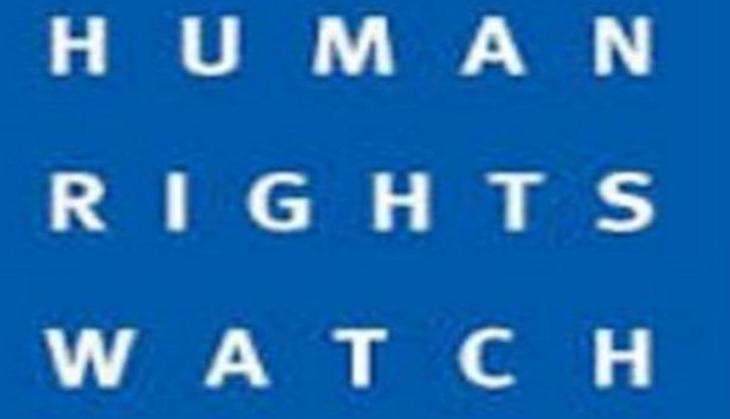 Afghan govt must develop security plan to protect Shia community: Human Rights Watch
Human Rights Watch has said that the Afghan government should develop a security plan to better protect minority Shia during high-profile public events.
At least 32 worshippers, including children were killed and 50 others injured by a suicide bomber at a Shia mosque in Kabul during observance of the religious ceremony of Arbaein. Since July, a wave of sectarian suicide attacks has injured or killed more than 500 members of the Shia community.
Insurgents who affiliate themselves with the Islamic State (also known as ISIS) claimed responsibility for this attack, their fourth on gatherings by Afghanistan's Shia community since July 2016.
The group also said they carried out two attacks during the Shia ceremony of Ashura on 11 October, in Kabul, and on 12 October, in the northern province of Balkh, that altogether killed at least 32 people.
The group also claimed a 23 July attack against a demonstration by mainly Hazara Shia in Kabul, killing at least 85 and injuring 413, the deadliest attack in Afghanistan on civilians since 2002.
"ISIS has stepped up its horrific and unlawful attacks on Shia public gatherings, making no place safe," said Patricia Gossman, senior Afghanistan researcher at Human Rights Watch.
"The government, Shia leaders and civil society groups should work together to develop appropriate ways to improve security during vulnerable public and religious gatherings so that Shia community members can exercise their basic rights," he said.