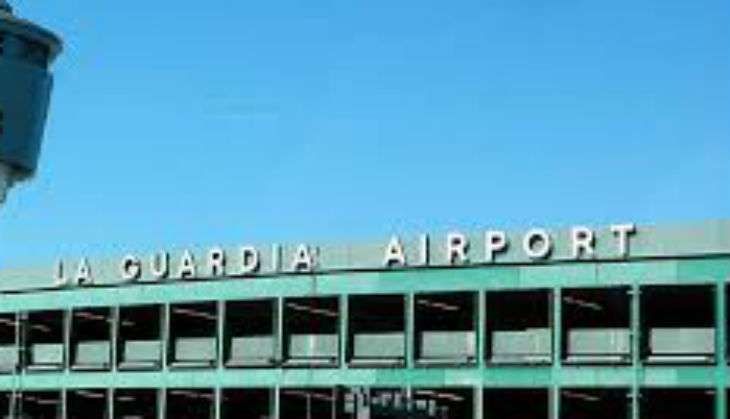 An abandoned vehicle was found outside a terminal at LaGuardia Airport in New York, late on Thursday, prompting the authorities to evacuate the terminal.
Passengers were told to leave Terminal B at around 11 pm local time.
Reports of the abandoned vehicle caused panic among people who were present at the airport.
Armed Security personnel and bomb squad arrived at the scene and investigated the vehicle.
The NYPD bomb squad responded to the scene and found that the vehicle was safe, reopening the terminal after the nearly hour-long lockdown, a report in ABC 7 said.
Port Authority had confirmed they were investigating an unattended vehicle at the terminal and everyone was evacuated from the area as a precaution about 11 pm.
Bomb Squad swept the area and said the vehicle was deemed safe. The terminal reopened about 12:30 am.
Those evacuated from the airport tweeted about the chaos at the airport during the shutdown, as some were seen in video walking towards Terminal C with their luggage.
All traffic and in and out of LaGuardia Airport was also stalled during the investigation, but resumed after the terminal reopened.
Last month, law enforcement authorities evacuated parts of the J F K International Airport here after reports emerged that shots had been fired in one of the terminals. However, it
was later determined that no shots had been fired after thorough search of the area.
-With PTI inputs
BREAKING: Abandoned vehicle prompts LaGuardia airport terminal in New York to be evacuated - media

— Reuters U.S. News (@ReutersUS) September 23, 2016