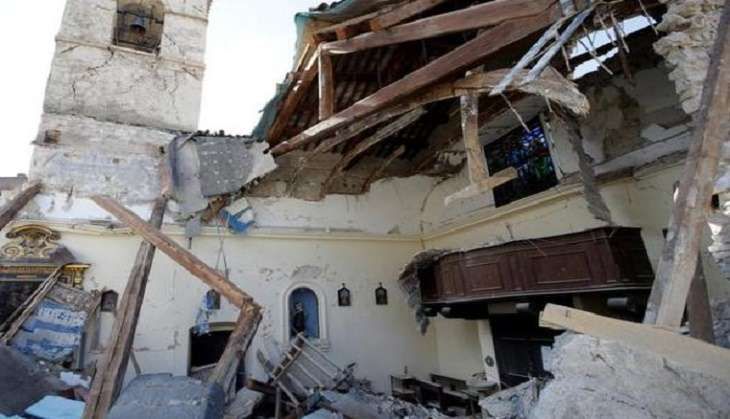 Days after the region was hit by two earthquakes, a fresh tremor of 6.6 magnitude rocked central Italy today.
The USGS said the quake was centred 68 km (42 miles) east-southeast of Perugia. It was 108 km (67 miles) deep.
The quake, which also felt in Veneto, Puglia and Naples, comes after months of seismic activity in Italy, including the Amatrice earthquake in August, which left more than 250 people dead.
According to the Guardian, it seems that the Basilica of St. Benedict in Norcia has been destroyed.
Firefighters were seen in action in Norcia's main square and in some cases were helping people - including many monks and nuns in their habits from a nearby monastery - running down small alleyway seeking safety.
The tremors could strongly be felt in Rome and Naples, with people sending messages on social media about seeing the walls shaking.
Television crews in Norcia showed rubble on the ground and damage to ancient structures, but it was unclear whether the damage was related to the most recent quake.
--ANI