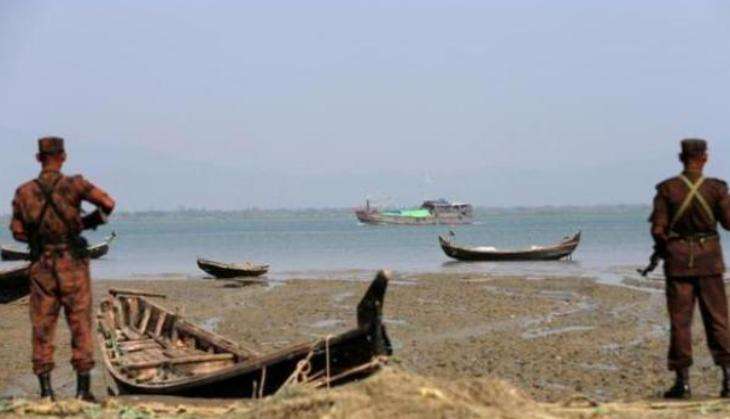 Bangladesh has strengthened security along its border with Myanmar to prevent the entry of Rohingyas who are trying to cross into its territory illegally due to violence in the Rakhine state that has claimed the lives of at least 86 people and displaced 30,000 others.
About 107 Rohingyas, including 29 women and 48 children, were pushed back by the Border Guard Bangladesh (BGB) troopers on 24 November, said Teknaf 2 BGB commander Lt Col Abujar Al Zahid.
"We have sent back Rohingyas on eight boats trying to enter Bangladesh via the Naf River," the Dhaka Tribune quoted Zahid, as saying.
Myanmar troops launched a crackdown in the Rakhine state in response to attacks on three border posts on 9 October that killed nine police officers, since then many Rohingya Muslims have tried to move into Bangladesh illegally.
Accusations by Rohingyas and rights groups of raping women, torching houses and killing civilians during their operations has been denied by Myanmar and the military.
Rohingyas are not recognised by Myanmar as its citizens and are called Bengali by them, whereas according to Rohingyas, and some scholars, they are indigenous to Rakhine State of Myanmar.
--ANI