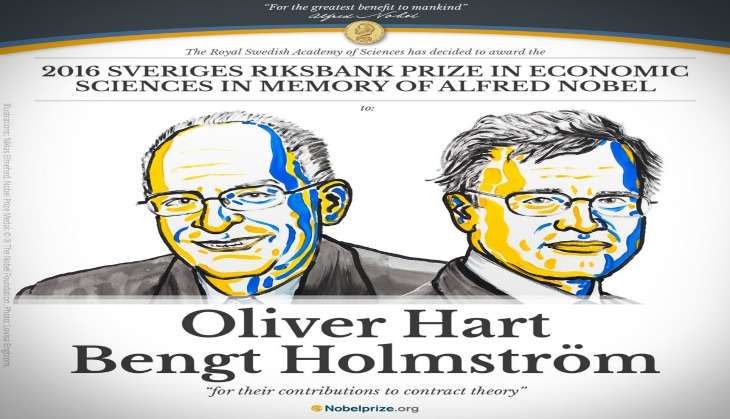 Harvard professor Oliver Hart and MIT's Bengt Holström on 10 October were awarded the Noble Memorial Prize in Economic Sciences for their work on contract theory, the study of how people can efficiently enter into agreements.
From interview today with Oliver Hart, 2016 Laureate in Economic Sci: #NobelPrize pic.twitter.com/5W5TUM0hTZ

— The Nobel Prize (@NobelPrize) October 10, 2016
"I feel very lucky and grateful." —MIT Prof. Bengt Holmstrom of @MITEcon and @MITSloan on winning the Nobel in Economic Sciences #NobelPrize pic.twitter.com/28eWrmNokw

— MIT (@MIT) October 10, 2016
According to Washington Post, Hart and Holström's contribution have shaped the thinking of a wide range of fields including law, economics, and political science.
Oliver Hart, 68, who was born in Britain, teaches economics at Harvard and Finnish-born Holström, 67, teaches at MIT. The two professors will share the Noble Prize and split the 8 million Swedish Krona award ( around $925,000).
Last year, Princeton economist Angus Deaton had won the award for his research on how people, particularly the poor, make decisions about spending money.