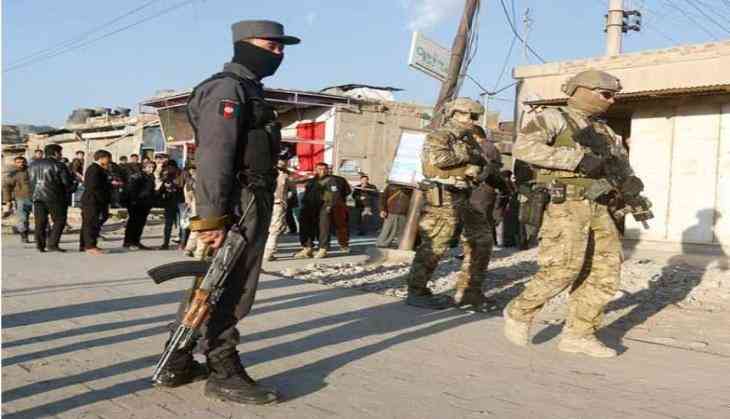 Around 18 Taliban insurgents killed in a massive air and ground operations by Afghanistan security forces in the Helmand province of Afghanistan early Thursday.
The security forces started the operation after six policemen wounded in the explosions carried out by three Taliban suicide bombers, who launched a coordinated attack using Humvee armoured vehicle on security outposts in Gareshk district.
Taliban suicide bombers attacked at around 6 am local time in Ab Pash, Da Adam Khan and Parchaw areas of Gareshk, Tolo News quoted Omar Zwak a spokesman for the provincial governor as saying. Afghan forces quickly retaliated the attackers and Intense fighting is underway.
Humvee armored vehicles packed with explosives were detonated as the insurgents launched the attack.The High Mobility Multipurpose Wheeled Vehicle (HMMWV), commonly known as the Humvee is a military truck.
"More security forces have been deployed in the areas and security forces have started searching houses," Zwak said.
However, he did not provide more details about the attacks.The Taliban has not yet commented on the attacks.
-ANI