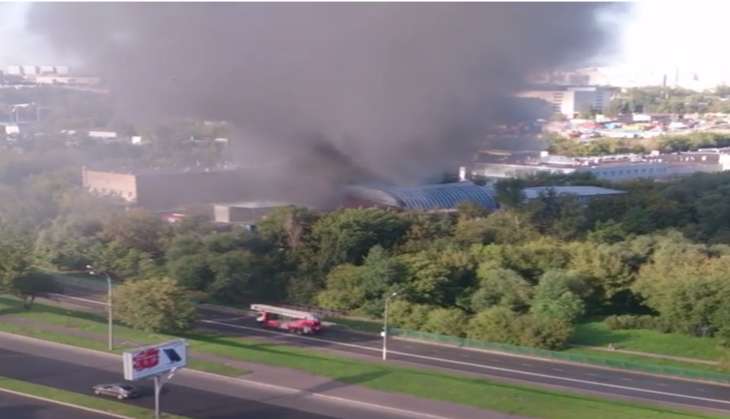 At least sixteen people were reportedly killed and several others injured after a massive fire broke out at a warehouse in northeast Moscow on 27 August.
According to reports, as many as 10 people were rescued from the warehouse.
Initial investigation suggests that most of the victims were migrant workers, who were working and living in the warehouse, Russian News Agency TASS reported.
"When the fire was being put out, a room that had been cut off by the flames was discovered. Firefighters tore down the wall and found 16 dead," Russian authorities told TASS.
The injured have been rushed to the hospital for treatment.
The cause of the fire has not yet been ascertained.
Moscow Mayor Sergey Sobyanin has asserted that the Moscow authorities and law enforcement bodies will look into the matter.