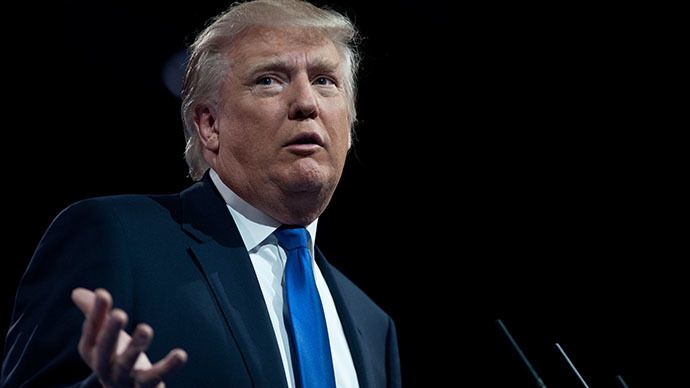 Trump is set to meet Israel\'s PM Benjamin Netanyahu in the coming weeks.
Trump has attacked muslims, blacks and physically challenged journalists thereby drawing flak.
A petition calling for US presidential hopeful Donald Trump to be banned from entering the United Kingdom has gathered more than 1,16,471 signatures and could be debated in the House of Commons. Meanwhile, the website has crashed due to heavy traffic, as reported by The Independent.
In the past few months, Trump has attacked Muslims, refugees and blacks earning flak from all around. His 'white supremacy' and 'Let's make America great again' rhetoric has drawn criticism for being insensitive and attacking minorities.
The petition follows the Republican frontrunner's call for a total and complete shutdown of Muslims entering the United States until the country's representatives can figure out "what is going on."
For his presidential campaign, Trump tried capitalising on a shooting by a radical Muslim couple in San Bernardino, California, that killed 14 people. But, UK PM David Cameron has flagged his call for a ban on Musims as "divisive, unhelpful and quite simply wrong."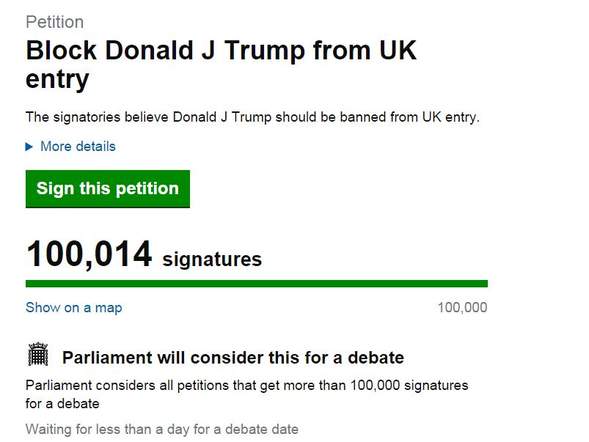 Check the petition here: Block Donald J Trump from UK entry