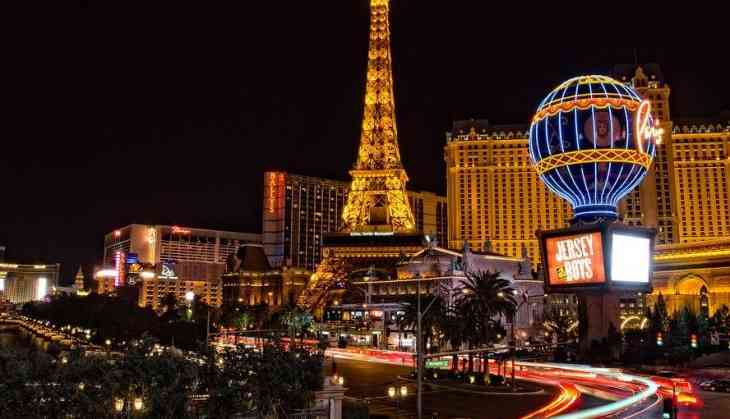 India has the second largest population in the world and based on total GDP, it is the seventh richest. It is also one of the fastest growing countries in the world, and every passing year is a year in which India gets bigger, richer, and has more of a role to play on the global stage.
This is reflected in the changing attitudes and the changing finances. Not only is India becoming a bigger draw for tourism and for foreign business, but its rules are also adapting to more globally accepted laws in order to cater for a burgeoning immigrant population and to attract more tourists.
One of the most notable areas, and one that potentially holds the most promise for the future, is gambling. Betting in India is bigger and more popular than it has ever been. But there could be better things to come. The huge population and land area, in combination with relaxed laws, could make India a popular gambling destination with both real-world tourists and online gambling companies.
To give you an idea of how much impact this industry has already had and how much it could have in the future, take a look at this list of the ten biggest gambling countries in the world.
10. Finland
The Finnish have done something very unique with gambling. Their population loves it and they sensed that there was an opportunity there, so they took it. They have licensed casinos, but they are non-profit for the most part, with the profits used to fund problem gambling within local communities.
It may seem like a strange use of gambling profits, but it works. The simple fact is that problem gambling would exist, and did exist, even without the casinos. By having the casinos they are not significantly increasing the issue, but they are making a massive difference to how it is being dealt with.
Fins lose an average of $500 per person a year.
9. Ireland
The Irish economy may not be flourishing under the profits from gambling, but its relaxed stance has helped many companies to prosper on the world stage. One of the biggest gambling companies in the world, Paddy Power, was formed here. That company now owns Betfair, which means Irish minds are behind two of the biggest gambling sites in the world.
The Irish lose an average of $550 per person a year, a lot of which goes on sports betting and lotteries.
8. India
As mentioned at the outset of this guide, India is growing fast and taking to gambling very quickly. Its laws have changed and its mindset has changed with them. It can learn a lot from the directions taken by all other countries on list.
Indians are becoming increasingly drawn into the world of sports betting and poker, which is where they play the most.
7. Canada
Canadians love lotteries, more so than many other countries, but they are also big on casinos. They pump a huge amount of money into the state coffers every year because of this passion and it has greatly helped to boost the economy. They also attract a lot of Americans who reside in states where gambling is restricted and find it easier to go north to Canada than south to Vegas or east to Atlantic City.
6. USA
Speaking of the US, their inclusion on this list will not come as a surprise. They built an entire city off the back of gambling and that city is now one of the richest in the world. They tried and failed to do the same with other gambling destinations, but even with those failures they still make more money from gambling taxes than many other countries.
Not only do Americans lose around $100 a year on lotteries, but they lose hundreds more on other forms of gambling and their country is also a hotspot for many gambling tourists.
5. Italy
The Italians love lotteries and casinos and the country makes a huge amount of money from these. They are also popular with tourists, who play the nation's SuperEnaLotto alongside the locals.
This national lottery is one of the biggest in the world and helps to fund all kinds of community projects.
4. Singapore
This is a rich country, and some of that expendable income goes on gambling, with citizens losing over $700 a year on average. They have targeted their rich populace with upmarket casinos and it has worked very well for them, adding even more glitz and glamour to those beautiful streets and attracting big spenders from miles around.
They have not only found a way of targeting tourists who want to gamble—they've found a way of attracting millionaire and billionaire gamblers, and that has helped their GDP no end.
3. China
China isn't that big on gambling until you factor in Macao, which is considered to be the Vegas of the East. A huge sum of money is won and lost here every day, and in a short space of time the city has blossomed into one of the richest in the world. It shows what you can get when you legalise gambling and expose it to a huge, increasingly wealthy populace, something that India can learn from.
2. UK
The UK is big on all forms of gambling and placers huge amounts of money on lotteries, sports betting, poker and more. Casinos are not that big here in comparison, but everything else is.
The UK also has the biggest sporting league in the world, the Premier League, and a lot of that success was built on the back of gambling. They also allow gambling sponsorship on most sports programs, and this has helped to pump billions into sports that would otherwise be struggling.
1. Australia
The Aussies bet more than players from any other country, with some figures suggesting that they lose $1,500 per capita per year. This is a huge jump from every other country on this list, and a lot of that money goes on slot machines.
These machines don't attract tourists as they are mostly found in pubs and clubs, not flash casinos. In fact, despite being the biggest gambling nation, few tourists realise the extent at which gambling is available here. If anything, Australia are one of the few that has failed to fully benefit from this industry and they are the other extreme. Still, they can teach the Indian government a thing or two about what can happen when the gambling industry is underplayed and underused.