Jitan Ram Manjhi upset over seat-sharing with BJP, explores options with Lalu Yadav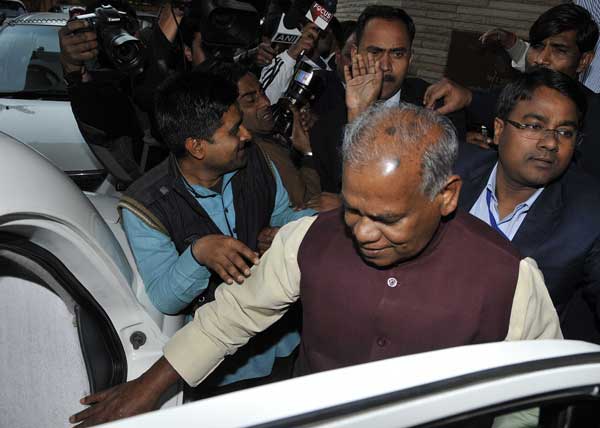 Apprehensive weather the BJP will give him desired 40 seats in the Bihar Assembly Polls, NDA partner and former Bihar CM Jitan Ram Manjhi is exploring an option to align with RJD chief Lalu Prasad Yadav, reported the Indian Express. According to the report, former minister and 'key Manjhi aide' Mahachandra Prasad Singh met Lalu Yadav in New Delhi. Denying ambiguity over seat-sharing, the BJP termed this as a pressure tactic deployed by Manjhi. After the Samajhwadi Party's recent exit from the Janata Parivar alliance, the next few days will be crucial for Bihar elections.
PM Modi meeting RSS is like son meeting his mother, says Venkaiah Naidu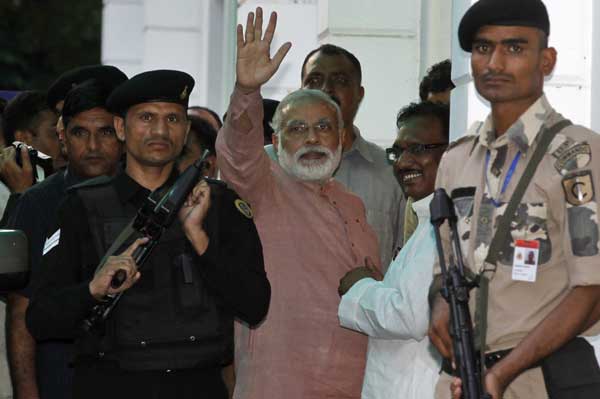 Responding to criticism over Union Government-RSS meet, Parliamentary Affairs Minister M Venkaiah Naidu on 5 September equated Prime Minister Narendra Modi's visit to the venue as a "son going to his mother". Naidu's remarks came a day after the three-day "coordination" meeting between the RSS and the BJP came to an end. While senior ministers made presentation before RSS leaders, the PM, too, attended the meeting on the last day. Naidu also attacked opposition Congress party for criticising the meet and hailed the RSS as a nationalistic organisation.
Sri Lanka PM Ranil Wickremesinghe to visit India on 14-16 September
The newly elected Sri Lankan Prime Minister Ranil Wickremesinghe will start a three-day state visit to India on 14 September. After being elected as PM, this will be Wickremsinghe's first visit abroad. This comes ahead of a crucial meeting of the Human Rights Council in Geneva where a report on Sri Lankan military's alleged war crimes is to be released. On the bilateral front, India is likely to push for the finalisation of the Comprehensive Economic Partnership Agreement (CEPA) with Sri Lanka and the proposal of a land bridge between the countries.
Indian economy on sound-footing compared to rest of the world, says FM Jaitley at G20 meet
At the G20 Finance Ministers and Central Bank Governors Meeting held on 4 September, Finance Minister Arun Jaitley said India's 'real economy' remains sound in wake of recent global market variability. He called the Chinese currency devaluation and the speculation over US Fed rate hike as transient features saying they will not affect India. Compared to the rest of the world, Jaitley believes, India is on sound footing and has concentrated on its real economy - manufacturing, infrastructure, and services. Meanwhile, a communique issued at the meeting reiterated the participants' commitment to a more market-determined approach to exchange rate systems and exchange rate flexibility as opposed to persistent exchange rate misalignment.
Ex-servicemen call off fast after PM's assurance; protests to continue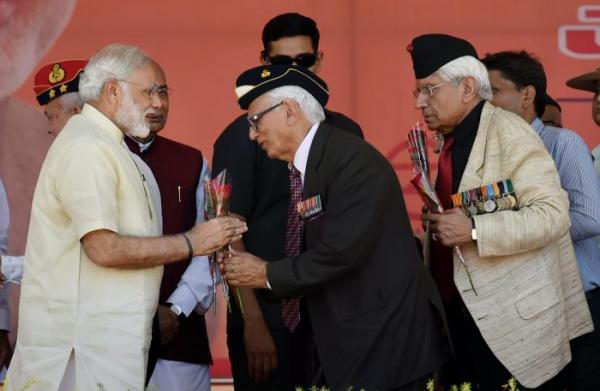 On 6 September, Prime Minister Narendra Modi, while addressing a rally in Faridabad, announced that armed forces personnel who retired prematurely will also be eligible for the One-Rank-One-Pension scheme. Modi was in Faridabad to inaugurate the Delhi-Faridabad metro line. In the same rally he also mentioned that a commission has been set up to address the shortcomings in OROP. After this announcement, Major Gen (Retd) Satbir Singh held a press conference at Jantar Mantar and thanked the prime minister for taking this decision and resolving the early retirement issue. Also, three veterans called off their fast after Prime Minister's assurance but the protests will continue.
Infosys executive crowdfunds 40 lakhs for Sanskrit film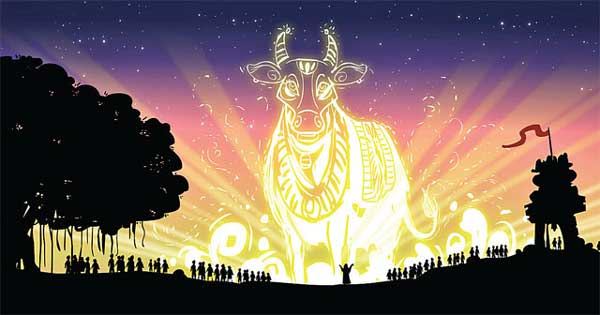 An Infosys executive, Ravi Shankar, has successfully crowdfunded over 40 lakhs towards a pet project - an animated Sanskrit film. The money has been raised on crowdfunding platform Wishberry. This is also the largest amount ever raised on the platform.
The movie, set to be released in 2016, is called Punyakoti and is based on a folksong. Despite the seeming obscurity of the film, Ravi Shankar has managed to rope in Ilayaraja to compose the music for the film. With over 30 animators working on the project, the finished product will be 90-minutes-long and have English subtitles.
Gagan Narang is Asian number 1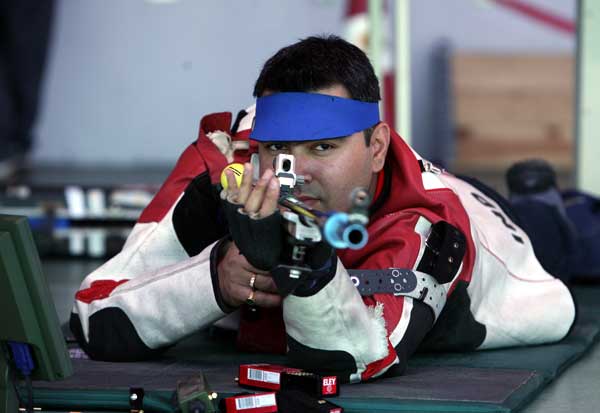 India's ace shooter, Gagan Narang has achieved the number ranking in the men's 50m rifle prone shooting category in Asia. Narang, who has already qualified for the Rio Olympics, leads the rankings with 971 points while Shengbo Zhao of China is ranked second with 896 points.
Narang who had a disastrous start to the season, even being dropped from the national team for a while, qualified for the Olympics with a bronze medal-winning effort at the ISSF World Cup in America.
His compatriot Jitu Rai has been placed second in the Asia rankings for men's 50m pistol with 1929 points.
Kashmiri anti-India radio station expands reach
Radio Sada-e-Hurriyet-e Jammu Kashmir, an anti-India radio station in Kashmir, just expanded its reach by going online. The station, which has been around since 1991, made the announcement on Pakistan-based news portal Kashmir Media Service.
The online broadcast will be round-the-clock and consist of talk shows, hourly news updates and revolutionary songs. The same report stated that the radio station had been operating for the past 24 years in an effort to promote the "Kashmir liberation movement."
Broadcasts will be in Hindi, Urdu, English and Kashmiri.
60,000 endangered antelope wiped out in 4 days, and no one knows why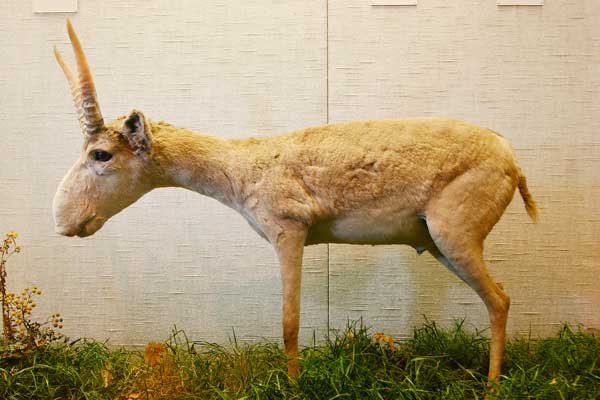 In one of the most baffling mass deaths among a species, endangered antelope Saiga in Kazakhstan, died by the thousands in a short span of four days.
While scientists have theories about what could have caused the mass wipe out, they haven't completely established the reason why. The species has previously been vulnerable to unexplained die-offs, but this one in particular was within too short a span of time.
"The death of Saiga antelopes in such large numbers is almost a personal loss to all those who work in researching and protecting this steppe species," the Association for the Conservation of Biodiversity of Kazakhstan, which is investigating the death, said in a statement.
100 districts have seen drought in past 15 years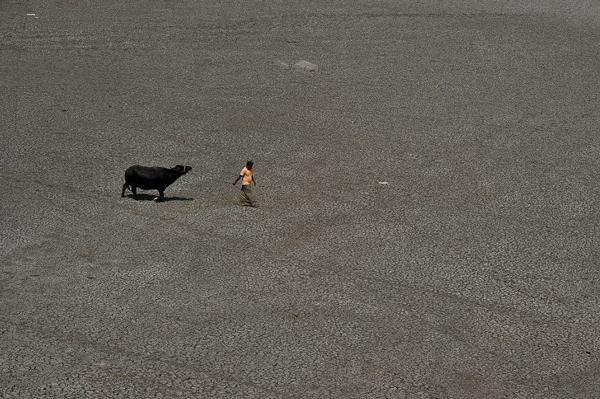 A total of 100 districts, in nine out of the past 15 years, have suffered drought-like circumstances. This, of course, is due to the failure of south-west monsoon.
What's more alarming is that the frequency of drought is now increasing in Bihar, Uttar Pradesh, Karnataka, Kerala, Maharashtra, among a few other states.
Also, in the nine most terrible droughts in the last 15 years, four were so severe that they have adversely affected India's food security. "This year, the situation is comparatively grim as those states that produce about two-third of country's foodgrain are severely impacted and may lead to a food crisis," DownToEarth reports.
Odisha teachers observe 'black day' on teachers' day as a protest
A major section of school teachers in Odisha observed 'black day' on Teachers Day across the state today as protest against the government's alleged negligence towards them. Tying black ribbons over their mouths, the teachers belonging to School Teachers Federation of Odisha (STFO), an umbrella organization of 14 teachers organizations of the state, sat on dharna at Mahatma Gandhi Marg protesting against the non-implementation of grant-in-aid order of 1994 to the schools. The federation has been sitting agitating for the past 27 days.
37 farmers committed suicide in Andhra Pradesh since last July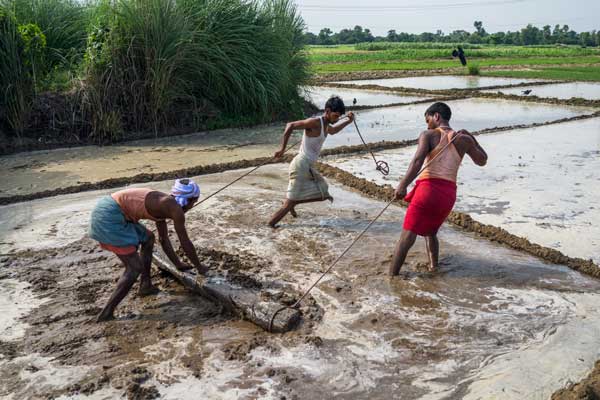 As many as 37 farmers have committed suicide in Andhra Pradesh due to indebtedness since July last year, state Agriculture minister P Pulla Rao said on 5 September. "As per our data, after verification by the revenue department (it has emerged that), 37 farmers died due to debts," he told reporters here. No farmer should die because of indebtedness, he said, adding that the government was paying a compensation of Rs 5 lakh to the next-of-kin of the deceased farmers. The government had earmarked Rs 24,000 crore as a part of its 'debt-redemption-programme', of which Rs 7,300 crore had already been paid, the minister said.
Four transgenders plead for mercy killing, upset over government ignorance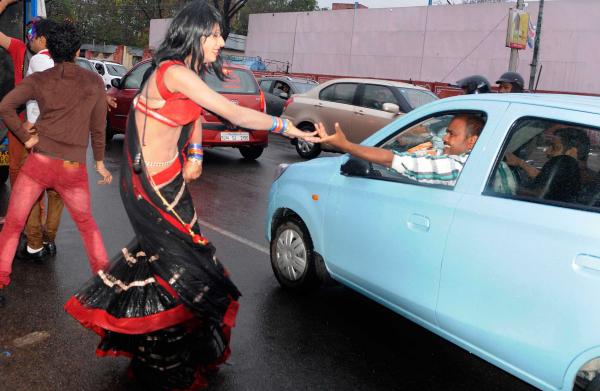 Four transgenders petitioned the Tamil Nadu government pleading for mercy killing citing lack of assistance to help their community members lead a dignified life.Banu, Livingsmile Vidya and Angel Glady, in a petition submitted at the District Collectorate here on Friday, said they wanted to die with dignity rather than being subjected to discrimination and other problems because of their gender.The group said they have been trying in vain to avail government assistance, including reservation in education and jobs, long to lead a dignified life.