Donald Trump says Saddam, Gaddafi were good for the Middle East
The NBC's Sunday morning programme, Meet the Press, asked Donald Trump if he thought the Middle East would be safer with Hussein and Gaddafi in power, to which he said, "Of course it would be."
"You wouldn't have had your Benghazi situation, which is one thing which was just a terrible situation, but of course it would. Libya is... not even a country any more," The Sydney Morning Herald quoted Trump as saying.
He also said that Assad regime is good for Syria, as otherwise it would be in a similar 'mess'.
South Africa clinch their first-ever bilateral series in India after winning ODI series 3-2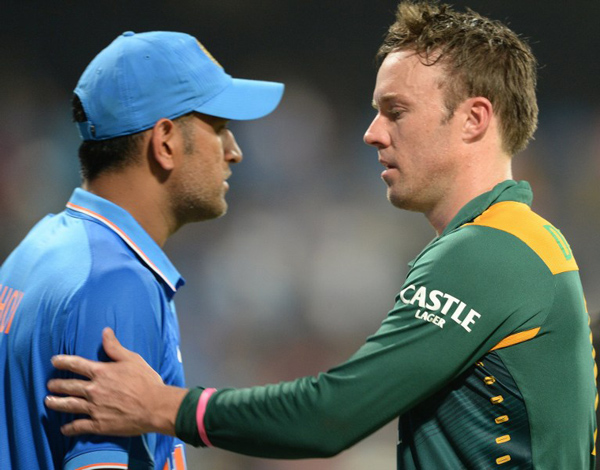 Faf du Plessis, Qunton de Kock and AB de Villiers centuries helped the vistors slam 438 and leave India with no chance in the decider at the Wankhede Stadium. South Africa's score of 438 was the highest total at the Wankhede and the highest against India. This was South Africa's sixth score over 400 and fourth in 2015 alone.
The Indian batsmen crumbled under the pressure of scoring at 8.78 an over. South Africa bowled India out for a paltry 224, winning by 214 runs. The two teams now move on to the four-Test series starting on 5 Novmber in Mohali, after the conclusion of T20 and ODI series, both of which South Africa won.
Pakistan violates ceasefire; targets 30 border posts in Jammu and Kashmir's Samba district
At least five civilians have been injured as Pakistani troops targetting about 30 Indian posts in Jammu and Kashmir's Samba district along the international border violating the ceasefire on the night of Sunday, 26 October. The Border Security Force (BSF) retaliated strongly, resulting in a heavy exchange of fire. The firing spread to the neighbouring Hiranagar, Kathua and Ramgarh sectors.
Firing started on 7 PM on Sunday and continued overnight through the morning where fresh rounds of fire were heard in Samba and Heeranagar. Pakistani Rangers used 82 mm mortars and heavy machine guns. Several houses and shops were damaged in the firing.
After BJP loss in Bihar polls, Narendra Modi and Amit Shah will have to resign says Lalu Prasad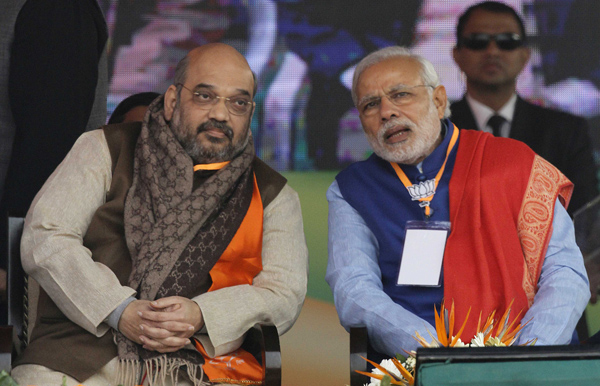 Lalu Prasad Yadav may be RJD's sole campaigner, sometimes going at it for 8-9 hours daily, but when Times of India caught up with him, he had this to say about the BJP, "Narendra Modi and Amit Shah will have to resign after the Bihar polls are over". Lalu went on to say that the BJP will 'implode' and are 'desperate'. "They are running around like a khargosh (rabbit). Nothing is working for them"
Lalu also dismissed the video of the tantrik telling Nitish Kumar that the alliance was on the verge of collapsing and that Lalu was a bad omen for the Bihar CM. "Tantrik?" screams Lalu. "What tantrik? I am the baap (father) of all tantriks, there is no bigger tantrik than me. Isn't that so?"
#GeetaComesHome: Deaf-mute girl Geeta returns to India after more than a decade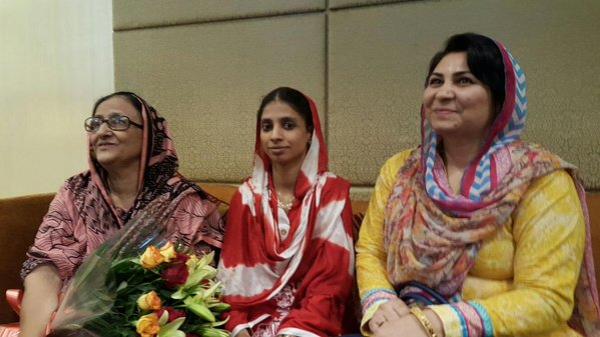 Geeta, the deaf and mute girl who had accidentally crossed over to Pakistan more than a decade back, has finally made it home. A Pakistan International Airlines Flight 272 brought her to Indira Gandhi International Airport, New Delhi at around 10:20 a.m on Monday, 26 October.
Senior diplomats from the Pakistan High Commission received Geeta at the airport.
Later in the day, Geeta is scheduled to meet Minister of External Affairs, Sushma Swaraj and a dinner will be hosted by Pakistan High Commissioner to India Abdul Basit, for her and her family at the Pakistan High Commission.
Chhota Rajan arrested in Indonesia after tip-off from Australian police
Well known Indian fugitive Rajendra Sadashiv Nikalje alias Chhotta Rajan, who has been on the run from Indian authorities for two decades has finally been arrested in Bali, Indonesia on 25 October.
He is wanted over a series of murders in India. The Indonesian police was acting on a tip-off from Australian police and detained Rajan on Sunday as he arrived in the resort island of Bali from Sydney, Bali police spokesman Heri Wiyanto told news agencies.
100 dead as 7.5 magnitude earthquake strikes Hindukush region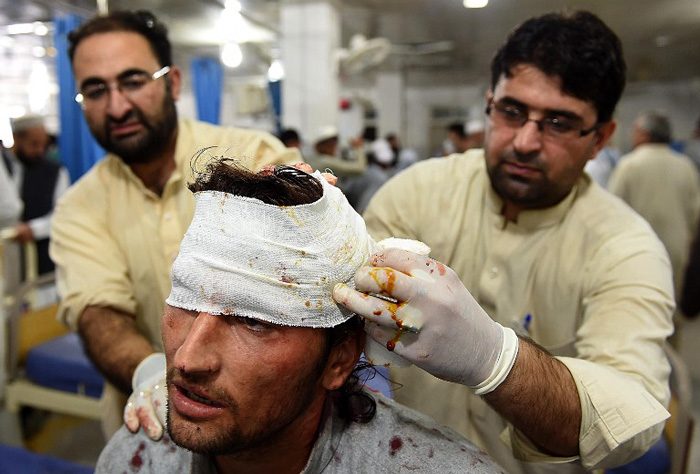 An earthquake measuring 7.5 magnitude struck the Indian subcontinent at 2:45 pm IST on Monday, 26 October. The epicentre was in the Hindukush region of Afghanistan.
According to reports, 76 people have been killed in Pakistan. There have been 24 deaths in Afghanistan and several others injured, says the head of Nangahar provincial hospital.
Tremours were felt in different parts of North India, including New Delhi and as far as Kolkata. Delhi Metro has been halted as a precautionary measure.
Guatemalan TV comedian set to win election
Jimmy Morales, a former Guatemalan TV comedian, is set to win the country's presidency. The results, to be declared shortly, will be the culmination of a 6-month-long nationwide agitation that brought down the previous president on charges of corruption. So widespread is Guatemala's distrust in its political class that Morales currently enjoys a 2 to 1 lead in the polls against former first lady of the country Sandra Torres. Morales seems to understand the sentiment well, running on the slogan "Not corrupt, nor a thief".
India to spend billions in the hopes of keeping China out of Arunachal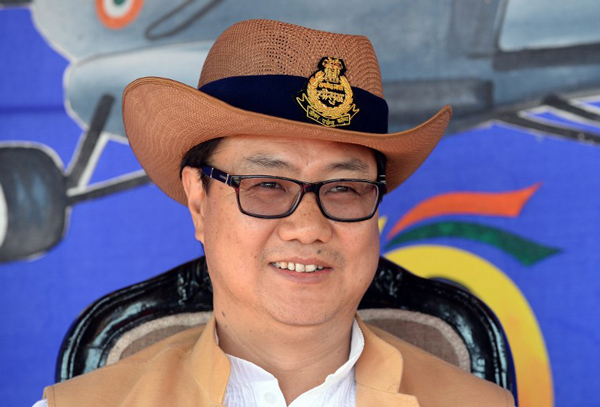 MoS Kiren Rijiju has said in an interview that the Indian government has drawn up plans for a $6 billion dollar highway in Arunachal. This comes in the wake of ongoing tension between India and China over the Indian state which is also claimed by China.
The 2000 kilometre-long road will begin construction as early as 2018 and is part of the Indian government's plans to populate Arunachal Pradesh to reduce China's claim over the state. Arunachal Pradesh, with a population of just 1.2 million, some 1% of India's population, has historically been neglected and underdeveloped.
Saudi wealth could be wiped out by low oil prices
A new report from the International Monetary Fund warns that not even the obscenely rich gulf countries can escape the consequences of cheap oil. According to the report, if oil prices remain at the current $50 per barrel, OPEC heavyweights such as Saudi, Oman and Bahrain could see their national wealth bankrupted.
The oil price slowdown has already caused huge losses with the IMF estimating $360 million will be lost in the gulf region in this year alone. The report warns that these countries will have to "to ensure fiscal sustainability to ensure fiscal sustainability".
Hundreds of tourists stranded in Pakistan after snowfall
Hundreds of tourists are stranded in Naran Valley of Pakistan's Khyber Pakhtunkhwa province after heavy snowfall on Monday cut off the area from the rest of the country. The fresh spell of snowfall had started Sunday afternoon, trapping over 600 vehicles vehicles on roads.
Expect more traffic jams in Delhi, thanks to India-Africa summit
Traffic flow in Lutyens' zone, central Delhi, Mathura Road, Rajghat, ITO and areas around India Gate is expected to be disrupted for the next few days in view of frequent VVIP route arrangements in connection with the India-Africa summit starting tomorrow.
To avoid the C-Hexagon near India Gate, which can be blocked for VVIP movements, commuters heading towards ITO or Kashmere Gate from South Delhi may take the Ring Road till Ashram and then move east towards Akshardham temple.
Curfew continues in Bikaner on the second day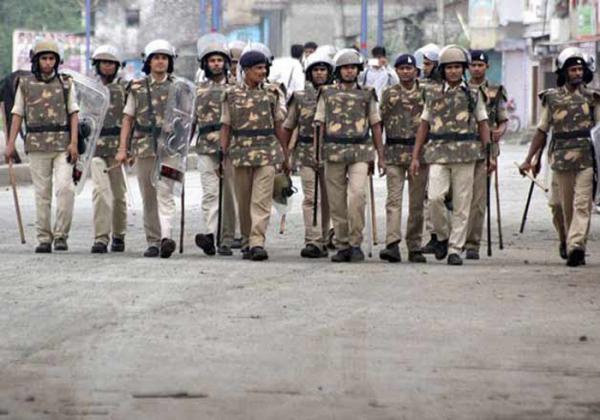 Photo: PTI
Indefinite curfew curfew continued on the second day in Bikaner following a clash between two communities during a religious procession.
Violence broke out in the city on Friday, 23 October, after a community's religious procession was asked to stop playing music by another community in front of their shrine in village Gusaisar.
At least 12 people, including four policemen, got injured in the clash as the two sides pelted stones at each other.
Although the atmosphere remains tense in the city no incident of violence has been reported so far, according to Bikaner Superintendent of Police, Santosh Chalke.