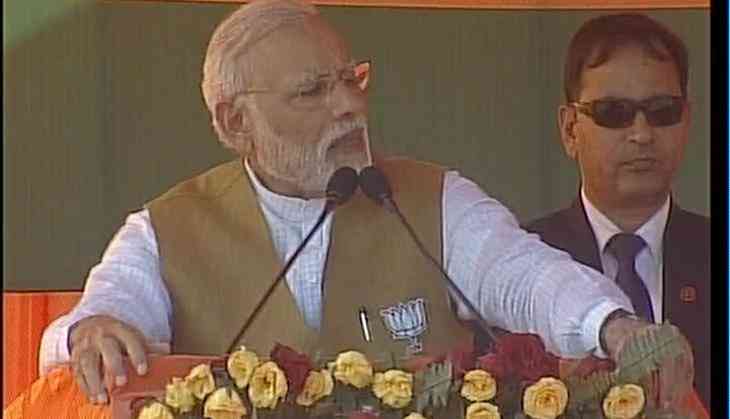 Launching a scathing attack at the Samajwadi Party, Prime Minister Narendra Modi on Sunday said exile of development must end in Uttar Pradesh, while appealing the people to cast their vote for a government which would ensure safety in the state.
"Vanvaas of vikas in Uttar Pradesh must end now. Country is moving ahead at fast pace and so must Uttar Pradesh," said Prime Minister Modi while addressing a rally in Fatehpur.
Continuing his tirade against the Samajwadi Party, the Prime Minister said the party is inconsiderate towards the law and order situation.
"The SP is least concerned about improving law and order situation in UP. I urge people to elect a government that would ensure safety of people," he said.
"Why is the policing system so inefficient in UP? Why are complaints not registered? What work culture is it?" he added.
Taking a jibe at the SP-Congress alliance, Prime Minister Modi dubbed it as a pact between two sinking ships.
"Both (SP and Congress) were sinking so they thought of holding each other's hands in order to save themselves," he said.
Asserting that the BJP government would bring in a wave of development in Uttar Pradesh, Prime Minister Modi assured that their government would waive off farmers' loans as soon as they would come into power.
--ANI