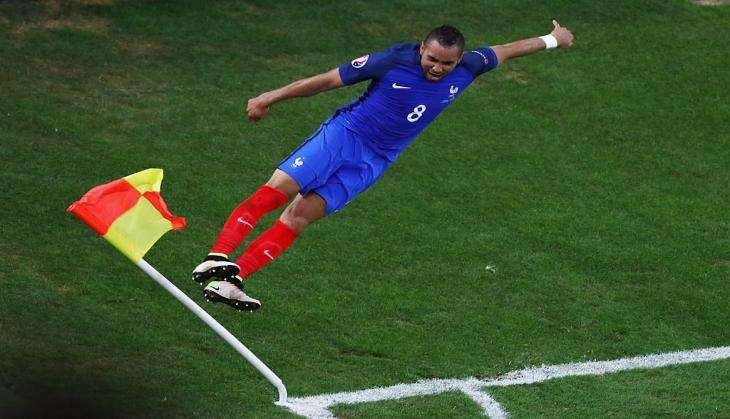 France star Dimitri Payet has emerged the star of the Euro 2016 so far. The West Ham midfielder is closing in on Zinedine Zidane's record - of 15 chances - and looks set to break the record soon.
In the 2004 tournament, Zinedine Zidane created an incredible 15 chances even as France were knocked out in the quarterfinals by the underdogs, Greece.
Payet has created 14 chances in the tournament so far. However, Oliver Giroud is the only one to convert the chance into a goal.
Payet has scored for France against Romania and Albania - both matches saw France struggling to register a win. With their win against Albania, the host nation has become the first team to qualify for the round of 16. France now sits on top with 6 points in Group A.