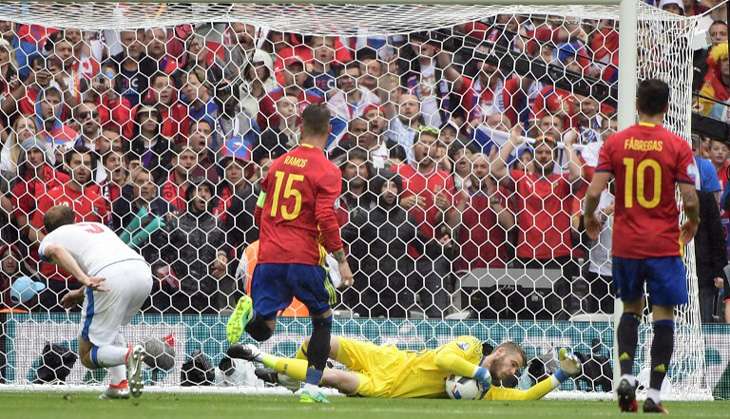 With a 3-0 win over Turkey, Spain's goalkeeper David De Gea made five competitive clean sheets in a row since his debut for the country.
The Manchester United star broke a 50-year-old record set by England's Gordon Banks when Spain beat Turkey in Friday's game. Before this, De Gea recorded clean sheets against Luxembourg, Macedonia, Ukraine, Czech Republic, and secured a fifth in Friday's win, goal.com reported.
Banks had made his debut against Uruguay in 1966 and managed to keep a clean sheet and did the same against Mexico, France, and Argentina.
But after a massive 442 minutes, Banks was finally beaten in the 1966 World Cup semi-final when Portugal star Eusebio scored a penalty. However, England won the match 2-1.