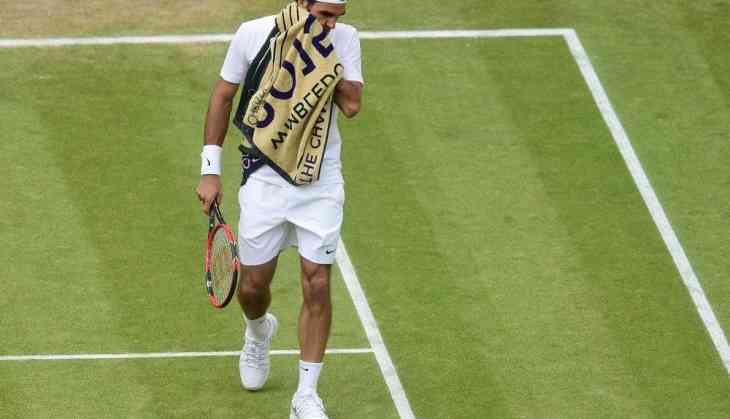 Make in India towel in Wimbledon:
In an interesting fact to know about the Indian connection with the world oldest tennis tournament Wimbledon, it has been revealed that big names sweating out on court including Novak Djokovic, Andy Murray, Roger Federer use towels that are made in India.
The towels are produced by Gujarat based company Welspun India Ltd that has been running on Indian soil since 2009.
Measuring at 70 x 133 cm, the 100 per cent cotton towels weigh 500 grams.
In a conversation with media, the Managing Director of the Welspun Group, Dipali Goenka once said:
"It is an emotional feel and a kind of matter of pride. When the players use the towel and then throw it in, it's something which I think gives us that kind of high as a company as well."
Interestingly, two other international showcases share Wimbledon's Gujarati connection: the Rugby 2015 World Cup and ICC World T20 Tournament.
The Wimbledon towels are also available online in India and can be purchased through the sites Amazon, Snapdeal, Sports 365, Spaces Home and Beyond.
So next time, if you see a player using Wimbledon towel, don't forget its 'made in India'.