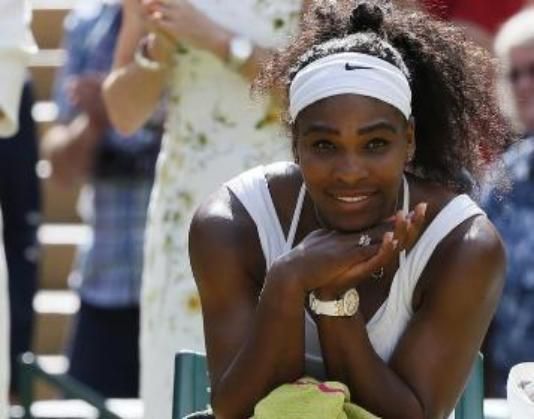 World number one Serena Williams has insisted that she will not eat dog food again as she made herself ill by consuming the same ahead of the quarter-final clash of the Italian Open in Rome.
The American star, who is looking for her first title of the season, stormed into the last eight of the tournament following her 7-6 (9-7), 6-1 win over compatriot Christina McHale. She has now set up a clash against Russia's Svetlana Kuznetsova.
Following the victory, the 21-time Grand Slam champion posted a video on Snaptchat of her pet Yorkshire terrier's tasty-looking salmon, which she claimed to have eaten 'a spoonful' and asked her followers not to judge her.
Williams observed that the dog food tasted `a little bit like a house-cleaner thing` and admitted that she had to make an urgent trip to the bathroom few hours later,Sport24 reported.
Williams, however, informed her followers that she was not feeling any serious ill effects of the incident.
"No, thank God! But I don't know how my dog eats that. I guess he's okay with it," she said.
Williams hasn't won a title since a hard-court event in Cincinnati last August. She was the runner-up in this year's Australian Open and Indian Wells Masters.