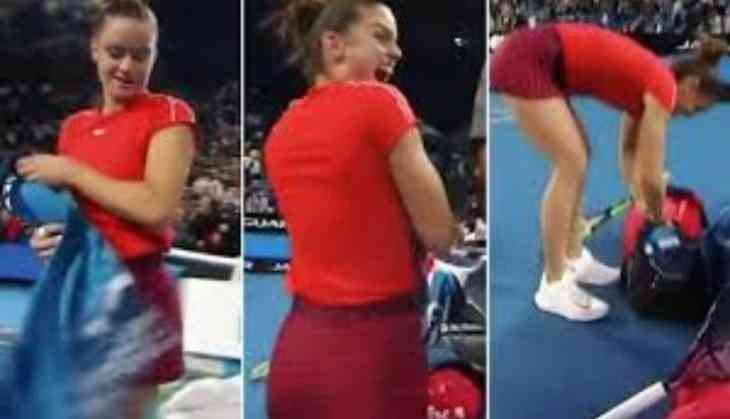 Maria Sakkari a Greek female Tennis star stole 20 time men's Grand Slam champion Roger Federer's towel to keep it as souvenir after beating him in a mixed doubles match at Hopman Cup. After shaking hands with Federer, the 23-year-old noticed he left a towel on his seat. She sneaked over to his side and stole it after the post-match interview. She gave a wicked smile to her partner Stefanos Tsitsipas after committing the act.
What a night for Team Greece 👏

Listen to @StefTsitsipas and @mariasakkari following their big win. #HopmanCup pic.twitter.com/ffH2Cpi6pr

— Hopman Cup (@hopmancup) January 3, 2019
Stefanos lost the opening men's singles to Roger Federer in their opening match but Maria Sakkari saw off Belinda Bencic in the second singles encounter to tee up a doubles finale. A tight encounter saw Greek pair take the first set 4-3 lead. But Federer and Bencic hit back in the second to ensure a tie.
It looked like the favoured Swiss pair had the upper hand, but Sakkari continued her superb form with a string of excellent shots, culminating in a crunching return to spark jubilant and memorable celebrations.