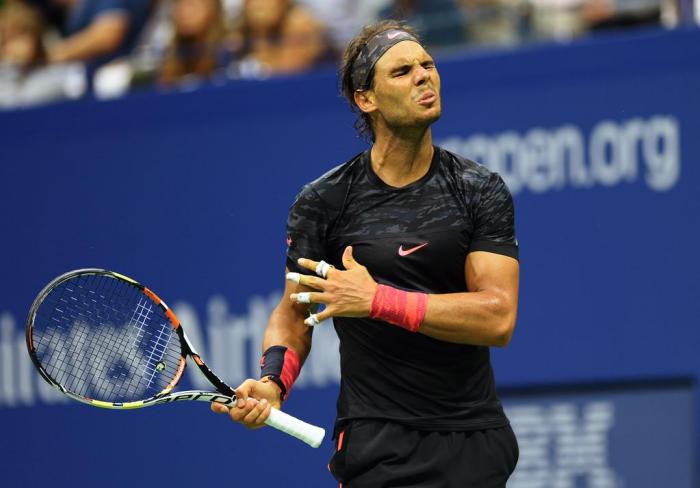 World no 8 and 14-time Grand Slam champion Rafael Nadal was knocked out in the 3rd round of the US Open on Friday, 4 September, after a marathon five-set encounter with 32nd seed Fabio Fognini. Nadal had cruised through the first two sets, and looked on course for a victory, but Fognini made an improbable comeback to take the next three sets and advance to the 4th round with a 3-6, 4-6, 6-4, 6-3, 6-4 win.
Prior to the match against Fognini, Nadal had never lost a match at a major after going two sets up, with a record of 151-0. However, Fognini's aggressive game proved to be no match for a tiring Rafael Nadal after the second set. The 28-year old Italian blasted 70 winners throughout the match, against Nadal's 30, and attacked the Spaniard with his powerful groundstrokes.
Nadal's challenge eventually succumbed, meaning the Spaniard will end a year without a Grand Slam title for the first time since 2004. With the win, Fognini has closed down his head-to-head with Nadal to 3-5, with all three of the Italian's wins coming this year.