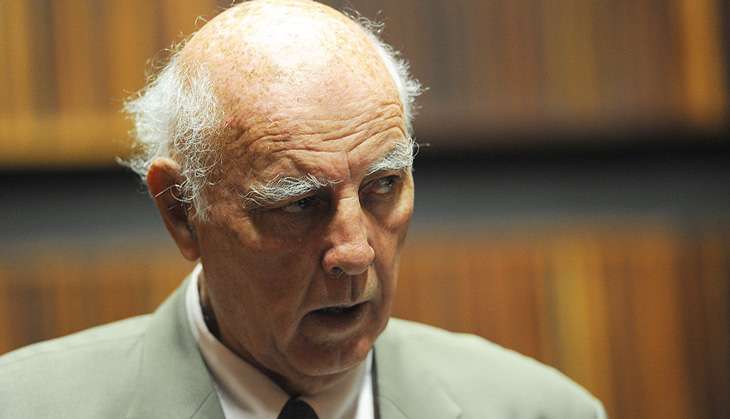 Former tennis star Bob Hewitt, who was convicted for assault and sexual harassment of minor girls, had his bail extended in his last attempt to have his six-year jail term reduced by South Africa's Constitutional Court.
The 76-year-old appealed before the Constitutional Court, the highest court in the country, after his appeal to the Supreme Court of Appeal was turned down earlier this month.
Hewitt, who was expelled from the International Tennis Hall of Fame in the wake of his conviction, was found guilty of two counts of rape and one of sexual assault on minors committed during the 1980s and 1990s.
The Australia-born player pleaded not guilty to the charges levied against him, Sport24 reported.
The date for the Constitutional Court hearing is yet to be announced.
--ANI