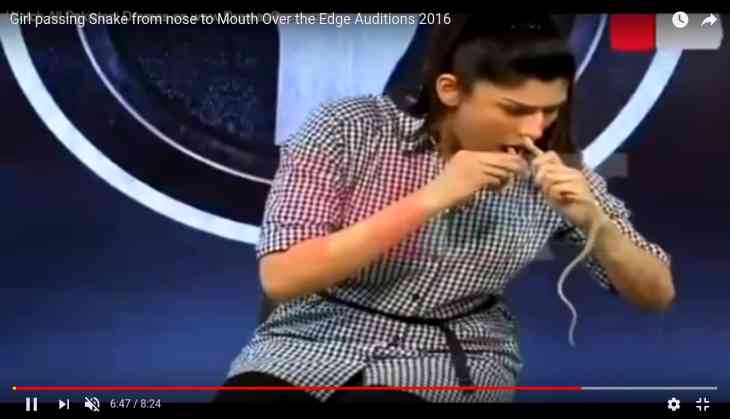 Indian youth is crazy about the popular reality Television show of MTV India Roadies. The show has inspired millions of youth to hop out of their homes for the audition of the show. The show has been a big hit among the youth ever since it was launched in the year 2003.
Once the contestants are selected by the judges in the audition round, they travel to different places and participate in so many tasks that challenge their physical and mental ability. Even today after a decade the popularity of the show is topping the charts in India.
Taking a cue from MTV's hit Roadies our neighbouring country Pakistan have launched their own version of Roadies and the show is named 'Over the Edge'. In the show, most 'unique' and 'antique' contestants are selected by audition.
Here is the popular clip from the show that is getting viral on the Internet, in the video a female doctor is seen inserting a snake in her nose and then the snake came out of her mouth. One needs a will of steel to perform such acts.
Here is the you-tube clip of the video: