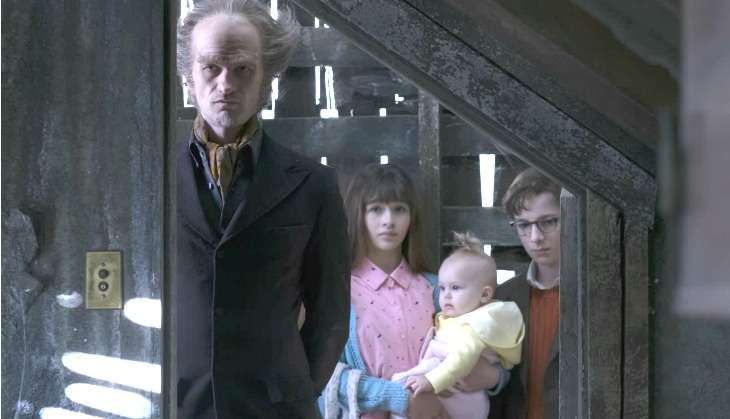 The trailer of Netflix's new series, Lemony Snicket's A Series of Unfortunate Events, is here to give you the chills. The good sort of chills, though. Starring Neil Patrick Harris as Count Olaf, as well as Patrick Warburton and Joan Cusack, the series will begin streaming on 13 January, 2017.
Just as the teaser promised, the series is eerily similar to Burton's 2004 film version of Lemony Snicket's world. Though to be fair, while Jim Carrey's Olaf in the film was more wicked, Harris' version of evil comes with a side of humour. This Count Olaf has a bit of Barney Stintson in him, if you know what we mean.
After the Baudelaire orphans come to live with Count Olaf post the death of their parent, in good faith; Count Olaf has only one thing in his mind: the kids' inheritance. As the two oldest kids try their best to outwit Olaf, the story goes on a wild ride.
Ready or not, here comes Olaf: