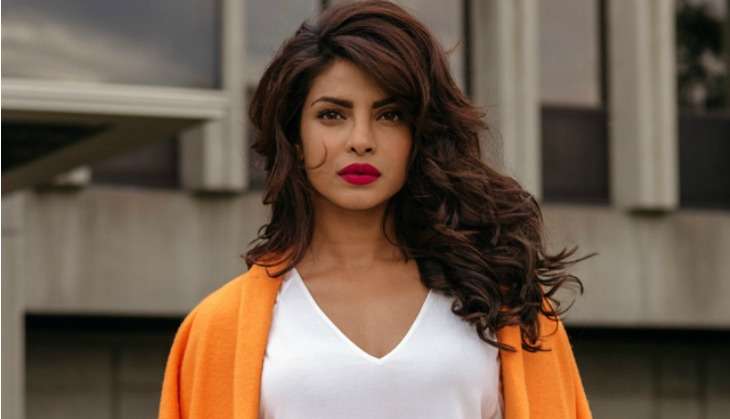 Bollywood actress and now international TV star Priyanka Chopra has said that auditioning for TV series Quantico was "weird" for her.
Priyanka, best known for her roles in Bollywood films like Andaaz, Fashion, 7 Khoon Maaf and Bajirao Mastani, appeared on chat show Good Morning America and shared that Quantico was the first time for her to endure the pressures of auditioning, reports dailymail.co.uk.
"When I picked Quantico as a script, I had to meet them and they had to meet me and I had to do a reading," Priyanka said after stating that auditioning for actors is not common in India.
"I had never been in a stare-out room with seven people sitting there and had to perform. It was such a weird thing for an actor to do," she added.
The 34-year-old, who plays the role of an FBI agent named Alex Parrish in Quantico, said: "I mean, I can make a complete idiot out of myself in front of 80,000 people on stage, but my hands got sweaty thinking about it (the audition).
So I talked to myself, completely cliche, in the bathroom before and said, 'You've done 50 movies. What's wrong with you?' And I went in there, did my thing, and I got the job," she added.
The second season of Quantico will air in India on Star World and Star World HD from Monday.

-- IANS