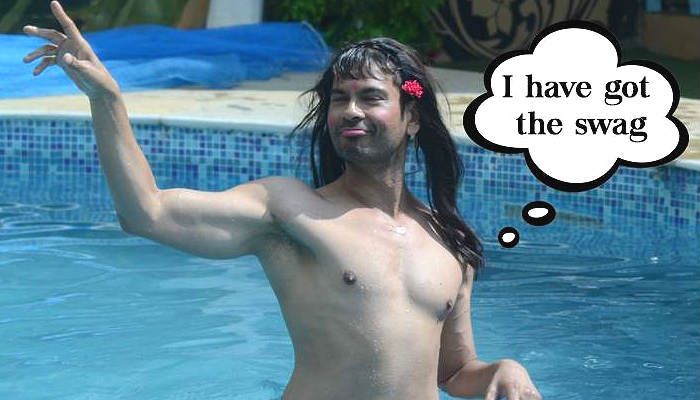 Keith Sequeira is back in Bigg Boss 9. The actor, who briefly left the show following the unfortunate demise of his younger brother, made his second entry on Rochelle Rao's birthday.
Now that Keith is inside the house once again, do you think he is going to be a threat to others? The VJ-turned-actor is definitely one of the more popular ones amongst rest of the male brigade inside the house. The wild card entries were seen telling the inmates about the love the audience has for Keith .
01
Before entering the house again, the actor thanked his fans and friends for the support and said:
Through what has been the toughest few weeks of my life, I want to thank my family, friends, fans and viewers for all the love, support and messages that I have received! It means so much to my family and I and we thank you from the bottom of our hearts!
02
He just couldn't hide his astonishment to see Rochelle so strong in the house and said:
To see Rochelle handle herself so well in the house and grow so beautifully while I have been away has been a real source of strength for me and I have taken comfort in that each day.
03
He also said that he is still trying to gather himself from what happened but he is strong enough to continue:
Although the healing process will take time and I have a long journey ahead, with your continued strength and support I feel positive about being part of the show again and what makes it special is that I'm able to go back and be there on Rochelle's birthday!
Keith is bringing in a lot of positivity and enthusiasm to the house. We are sure he's going to do great in the show ahead. Welcome back Keith!