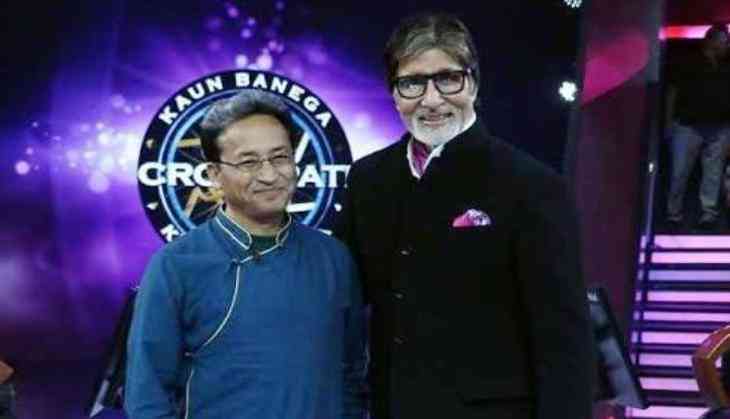 Kaun Banega Crorepati season 9 hosted by Bollywood megastar Amitabh Bachchan is celebrating real life heroes and in on of its episode, the host introduced the man with many issues, Sonam Wangchuk.
Aamir Khan's blockbuster film 3 Idiots was inspired by this engineer-turned-innovator and education reformist.
Sonam is born and brought up from a tiny village of five households about 70 kms from Leh, Wangchuk spent the first nine years of his life learning in what he calls "a holistic, harmonious way".
Sonam also founded Students' Educational and Cultural Movement of Ladakh (SECMOL), which aims to improve the flawed education of the country.
While talking to Amitabh on set, he also told how his school runs entirely on solar energy and the students themselves manage it.
Sonam delivered an important message to the audience by saying that we should become a job creator.
As far as the role of Phunsukh Wangdu of 3 Idiots is concerned, Sonam told that, "it doesn't effect me that whether the famous character of the film was influenced by my name."
"Yes, I will not say that the character was not influenced by me but I don't want people to understand things from only movies point of view only." said Sonam.
Here is the video of KBC episode: