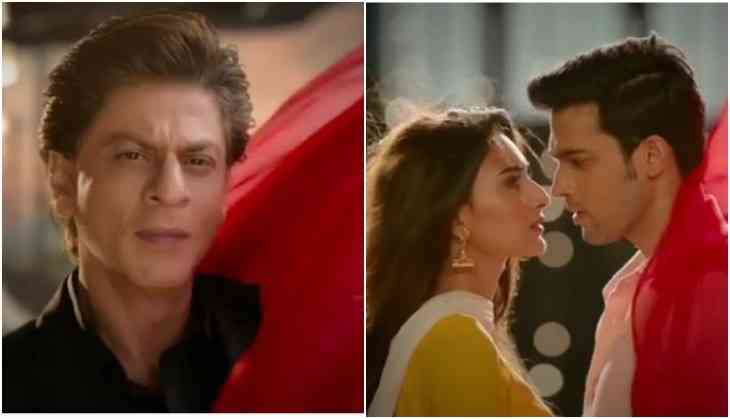 After a decade of the show, Kasauti Zindagi Kay went off-air the producer Ekta Kapoor is once again back with the reboot version of her favourite show. The show is making a headline since its announcement, first for its plot and now for its leading cast. After a long discussion, it was finally revealed that Erica Fernandes and Parth Samthaan are playing leading roles of Anurag and Prerna in the show.
Now finally, the makers have revealed its leading star cast and that too with a big twist. The interesting thing is that the superstar Shah Rukh Khan introduced the leading actors of the show, Erica Fernandes and Parth Samthaan as Prerna and Anurag.
Introducing Anurag PLAYED BY @LaghateParth n Prerna PLAYED BY @IamEJF two karmically connected lovers ...introduced by the KING OF ROMANCE @iamsrk #KasautiiZindagiKay #Mugshot #MugshotLove #Anurag #Arerna pic.twitter.com/nbWCCFZjYg

— Ekta Kapoor (@ektaravikapoor) September 2, 2018
Shah Rukh Khan says a long dialogue while introducing the leads, he says, Have you ever sen railway tracks closely. They have a strange relation. They travel together for miles, but never meet. The story of Anurag and Prerna is similar. They are like sky and earth that have been together for centuries, but maintain a distance. For long their love will have to undergo hardships?
In between these lines, we see the first glimpse of the leading actors Anurag and Prerna. At the last of the promo, we found Prerna and Anurag are on different platforms and then Prerna's Dupatta flies for Anurag.